Coronavirus Causes Parade Cancellation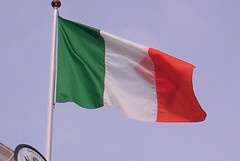 Do you know the true definition of Saint Patrick's Day? This global celebration was required when one of Ireland's patron saints, St. Patrick ministered Christianity in Ireland during the fifth century. This holiday is also celebrated in our county. The Pottsville Area Band was scheduled to be marching with hundreds of other people celebrating St. Patrick's Day on March 14th at 11:00 am.
Freshman Emma Troutman says, "Personally, I look forward to seeing all the happy faces and diversity around us. It's amazing when the community comes together for an event like that."
Recently, the PAHS Band and Band front had the opportunity to participate in the parade at Magic Kingdom.
Sophomore Tate Clarke said, "My favorite parade I participated in was the parade at Disney. It was so exciting because of the amount of people cheering and clapping for us. I thought it was really awesome when we rounded the turn and marched right next to the castle."
Unfortunately, the parade was cancelled late evening of March 13th because of the daunting outbreak of the Coronavirus.
Leave a Comment