Hola, New Student Alert!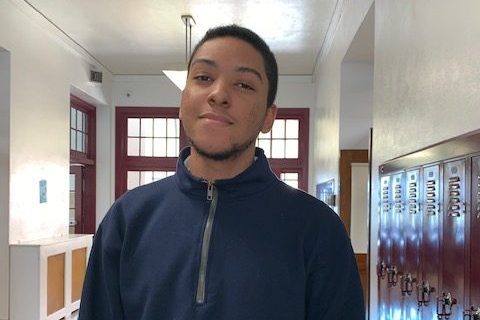 There's a good chance that you've heard of the Dominican Republic. Whether you learned in History or Spanish class, the Dominican Republic is a Caribbean nation located in Central America, known for its beautiful beaches and resorts. Pottsville is lucky enough to welcome two new students from the Dominican Republic, Senior Edwin Lebron-Acosta and sophomore Francisco Guerrero. The newest addition to our student body is Guerrero.
Guerrero, the newest addition to our student body, is 15 years old. He was born in the immense city of Santo Domingo in the Dominican Republic, a Carribean nation. However, at his old school in this large city, the student body was very small and he knew mostly everyone.
Now that he's in Pottsville, our school feels big and intimidating to him. For fun, Guerrero usually has a conversation with his friends or plays basketball. He isn't fluent in English, so he watches typical American shows to get more practice with the language, like "Rick and Morty".
Guerrero's family is rather big; he has one sister, two brothers, his mom, and his dad. He came to Pottsville because of wanting a better life in America. "I want to see what happens here and if there are any good opportunities for me," Guerrero said. 
Unlike pork chopette or macaroni and cheese, typical foods in the Dominican Republic are rice, beans, and chicken. Gurrerro's favorite is empanadas. 
Guerrero's favorite class is algebra because of how easy it is for him, and it reminds him of his old school. 
He likes the dances merengue and salsa. Guerrero is considering joining chess club because he enjoys the game.
If you see Guerrero in the hallway, give him a hello or ask him how he's doing. He is a really nice student, and could use some new friends welcoming him into the high school.