Ugly Sweater Contest Held Before Break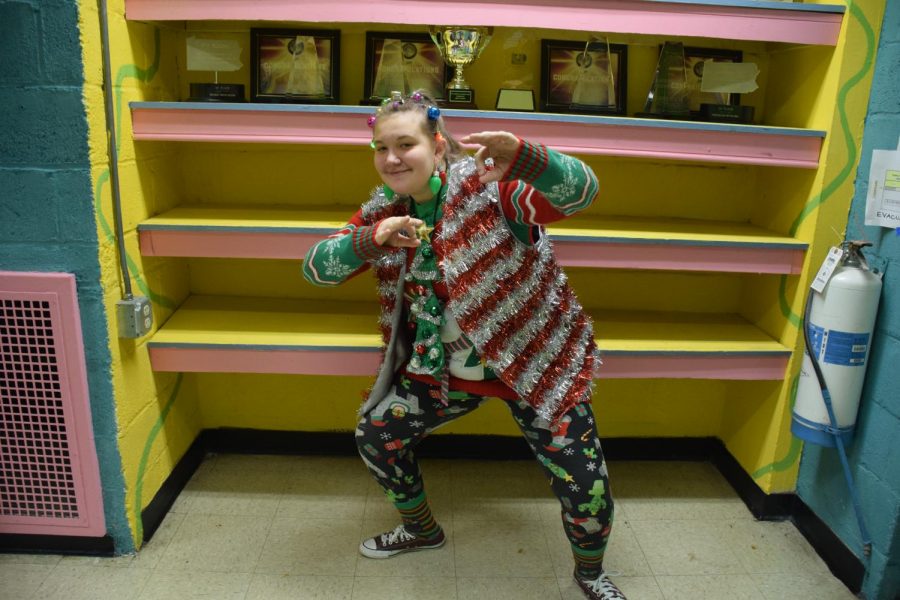 With winter break taunting students, the PAHS PBIS committee decided to help everyone get in the holiday spirit by hosting an ugly sweater contest for students to participate in. The competition was held on Thursday December 19.
Freshman Kintay More said, "I'm glad our school is planning things to involve students. This week feels so long, so having some fun in between won't hurt."
On the other hand, not all students felt the same way about the Christmas sweater event.
Freshman Youseff Amin said, "The idea seems kind of immature. I will not be participating."
There was no entry fee for this activity. When the contest came to a close near the end of the day, prizes were awarded for the following categories: most creative, funniest, tackiest, and cutest.
Winners announced at the beginning of eighth period included junior Autumn Guy, junior Rebecca McDonald, senior AJ Hahn, sophomore Jonathan Barket, sophomore Jacob Barket, freshman Kenneth Kling, freshman Seth Ney, sophomore Jonathan Waugh, junior Laura Hunt, sophomore Logan Willing, junior Carter Yeager, and freshman Mathew Peleschak.
Junior Laura Hunt said, "I'm a very festive person during the holidays, so I use this as an opportunity to show my spirit!"