Tricks, Treats, and So Much More!
In the weeks leading up to Halloween, students from across the district had the chance to participate in a variety of holiday-themed activities.
John S. Clarke held its annual Fall Festivities, complete with costume parade on Friday October 25.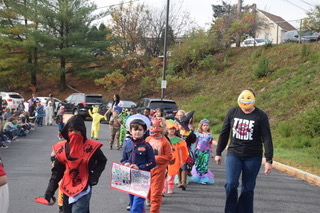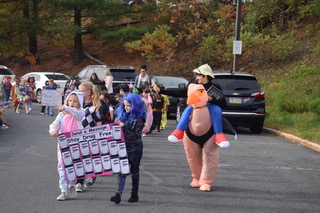 Staff and students from JSC walk around the bus circle behind the building to show off their costumes to other students and parents.
DHH Lengel hosted the second annual Trunk or Treat on Monday October 28. Groups from the school and community hosted themed "trunks" with treats for participants. Some large groups, like the PAHS Sketch Club, even decorated multiple vehicles.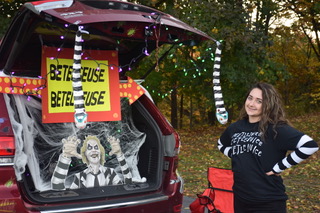 Sophomore Gwen Hamilton stands next to her "trunk" for Sketch Club at the 3rd annual DHHL Trunk Or Treat. Different groups from the Pottsville Area School District decorated cars with a theme for registered students in the district. Hamilton said, "I figured that Beetlejuice would be a great theme because it has become very popular to our generation because of the internet. Not only do kids and teenagers know of Beetlejuice, but adults also enjoy the movie."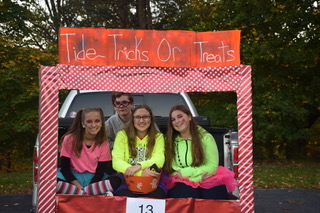 Sophomores Makayla Scharadin, Jaidin Brobst and Sydney Gerhard sit on their truck as they get ready to receive trick or treaters at another PAHS Sketch Club "trunk". The PAHS Sketch Club has been attending the DHHL Trunk or Treat since it first started. Brobst said, "I picked my theme because I thought it was a cute idea, and my friends really liked it too. I wanted to participate because I know how much kids enjoy Halloween and I like knowing I made their night."
A group from the PAHS Crimson Players performed "Nightfall with Edgar Allan Poe" at the Schuylkill County Council for the Arts on Monday October 21, at DHHL on Friday October 25 and on Saturday October 26 at PAHS.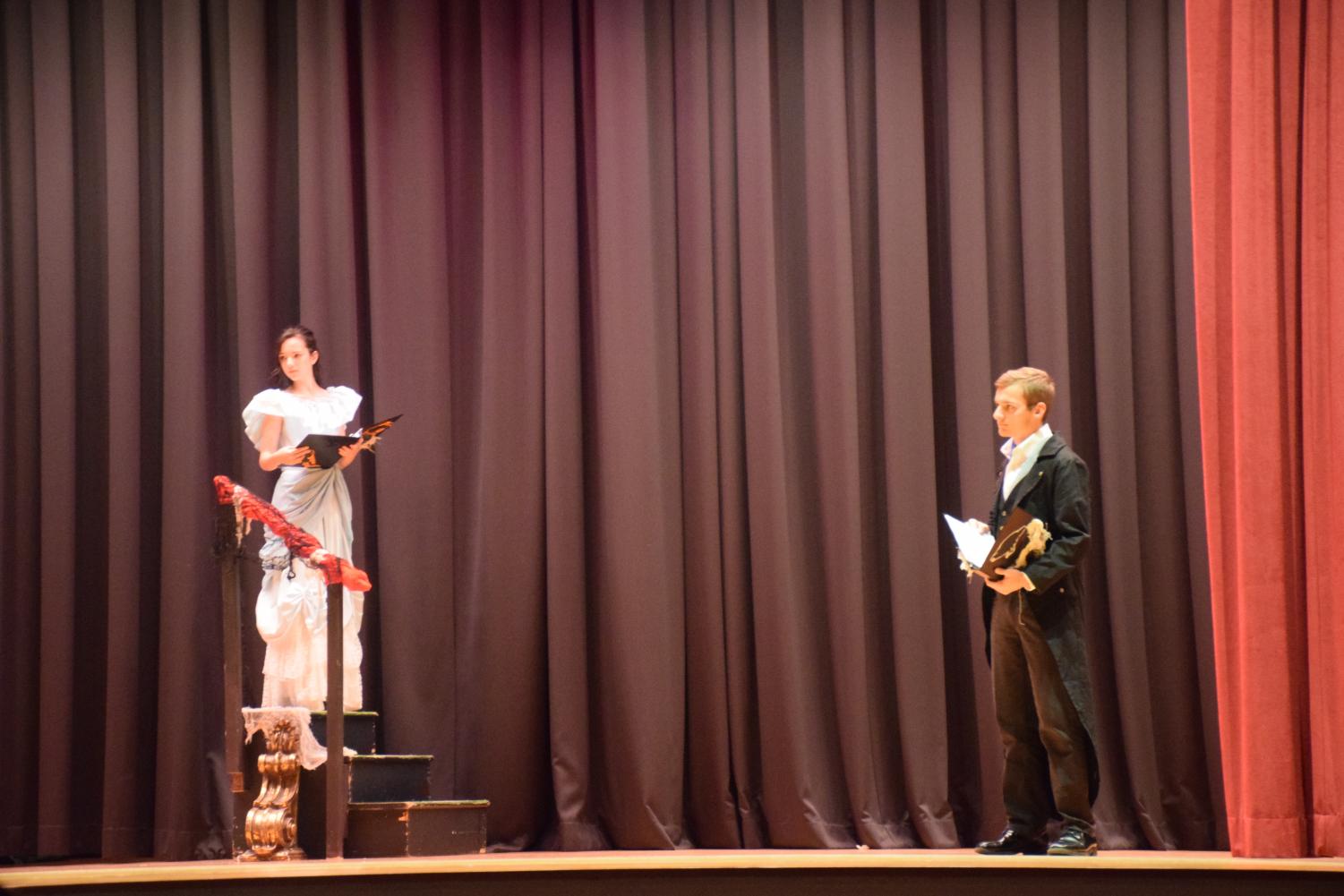 Kenneth Glore, as the Raven, and Lily McDonald, as Lenore, perform in the opening of the show at PAHS on Saturday October 26. Multiple performances gave people the chance to see the show more than once. Sophomore Kendra Spevak said, "It was very entertaining and a spooky time. The general talent of the actors mixed with Poe's literature added to the spooky atmosphere."
Loud music. Halloween floats. Candy. Kids cheering. That's what Halloween parades are all about. Halloween parades were held in Saint Clair on Wednesday October 23 and Pottsville on Tuesday October 29.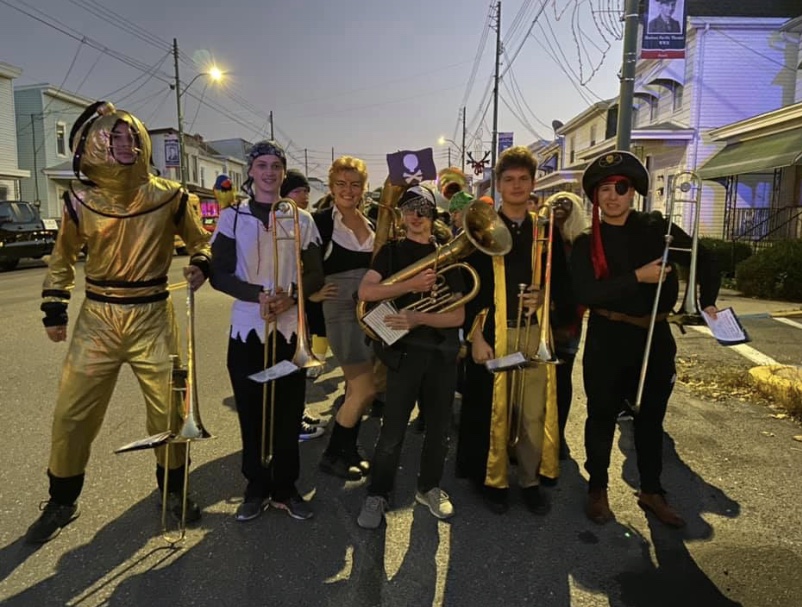 During the Saint Clair Halloween Parade, band members wore costumes while performing. The trombone section dressed up as pirates for the Saint Clair Halloween Parade. "I thoroughly enjoyed the Saint Clair Halloween Parade. It was very well organized and the band had a lot of fun," said vice band president Senior Noah Fredericks.
Students in attendance enjoyed getting candy thrown to them during the parade. They also liked seeing the variety of cars, floats, and horses trotting down the road while music was playing.
"My favorite part of the Saint Clair Halloween Parade was when they tossed candy and had the motorcycle performance," said sophomore Taleah Ruben.
"I enjoyed seeing all of the people there, the costumes, the performances, and I enjoyed getting candy," said sophomore Adra Schell.
While performing the parades, the Pottsville band had the option to dress up in costumes. Band director Mrs. Katelynn Reichard was Eleven from Stranger Things and assistant band director Mr. Stephen Horvath was Doctor Who.
The band played two songs: A Night on Bald Mountain and Thriller.
Marching in a parade is very different from marching a halftime or pregame show. Everyone has to march in a straight line of four to five people. Students in the band have differing opinions than others on parading.
"I enjoyed marching in the parade because of the new fun music, especially the Halloween parades because we did fun songs like Thriller," said sophomore percussionist Sydney Gerhard.
"I prefer to play pregame or halftime compared to parades because we spend a lot more time preparing for our shows to look good, and I like the routines we do during our shows more than our parade routines," said sophomore flag Kaylee Becker.
View Comments(1)