Who is Tayla Jones?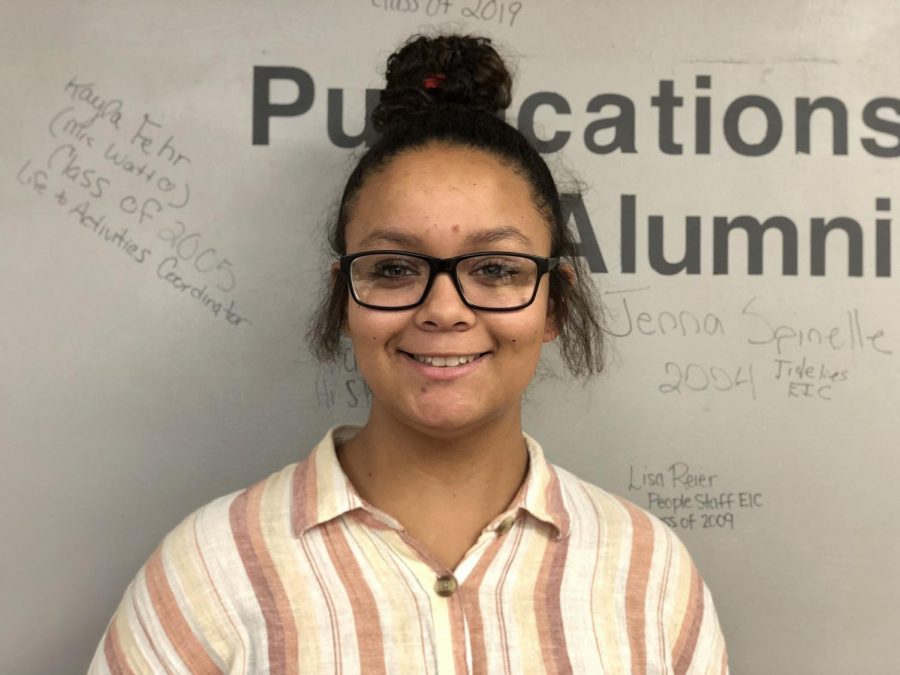 It's the end of the game and one more run wins it. The outfielders are on their heels against the fence. The last person they want to see up to bat is freshman Tayla Jones.
Wait, it's a basketball game. The score is tied. The time is running down on the clock. There are only seconds left. The other team hopes and wishes that Jones doesn't find an open shot.
Two of Jones's favorite sports, softball and basketball, make up a good chunk of who she is. With her competitive nature, you can probably catch Jones on a softball field or basketball court.
"I would prefer to play softball. I just feel more engaged in the sport. I've always been better at softball and I've been a leader for the teams that I have played for. I have played for six different teams consisting of two rec teams and four travel teams," Jones said.
Playing softball after high school not only would keep her more engaged in the sport, but it also would remind her of the times she played when she was younger. Her love for playing sports drives her every day to play hard and push her teammates.
"She's a fantastic teammate! She's always motivating other people to try harder and do their best," basketball teammate senior Kaile Conrad said.
"Tayla is one of the – if not the most – hardworking teammates I've ever had the honor of playing with. She is so pleasant to be around and when other teammates are down on themselves, she brings us back up," basketball teammate senior Madison Dalton said.
"Tayla is a player who puts the time in to get better and is a teammate who is always encouraging someone else whenever she isn't doing something," softball teammate sophomore Taylor Welsh said.
According to fellow players on both teams, Jones is a hard-working competitor who strives to be the best and pushes who teammates to play their best as well.