Thanksgiving with COVID-19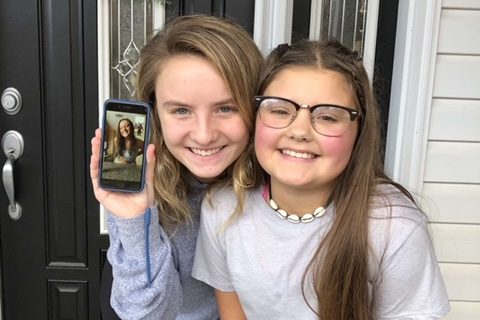 Like everything else in 2020, Thanksgiving was very different from past years. With COVID-19 cases rising, families celebrating Thanksgiving could only have up to 10 guests while maintaining social distancing. 
For those with smaller families, Thanksgiving did not change that much.
"Honestly my family is really small and we don't have anyone with high risk. We did our usual Thanksgiving spread, but we were careful with using anything that might be contaminated by someone else; no using your own forks or knives to serve others, only one person served the food, all cups had to be refilled with a clean cup. We still sat at the same table and didn't really focus on social distancing," said junior Lakeira Bacchiocchi. 
"Family is the most important thing in my household, so our Thanksgiving was normal. I hope that next year everything will resume to how it was in 2019, and that we won't have to live in fear of the virus anymore," said junior Adra Schell.
Students with larger families had to find another way to have a close to normal Thanksgiving dinner. 
"This Thanksgiving was a little different for me and my family this year. In the past, my grandparents, aunts, uncles, and other family friends would come up and we'd fill up at least three tables worth of people and have a huge dinner! This year we barely filled up a whole table and weren't able to have a regular thanksgiving but I hope that next year will be better and I'll be able to spend Thanksgiving with my big family again," said junior Sydney Gerhard.
Leave a Comment