An eye for creativity
Art is a type of beauty and it's used as an escape to find a safe place when everything else around seems scary. Art is a fun hobby, you don't have to be good or bad at it, you just have to have an imagination. As for this Junior, Nate Keiter, he finds a nice escape through creativity when it comes to drawing.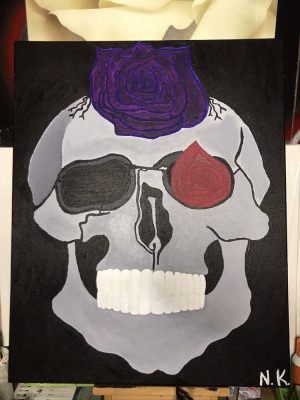 What is your favorite part about being to draw freely and create whatever you please?
– My favorite part about being able to draw freely is that I can sketch out whatever comes to my mind and I normally add on little details here and there as I go on throughout my sketch. And if I really like it, I draw out on a bigger piece of paper or canvas.
How long have you found an interest in drawing? Do you know why you enjoy drawing?
– I've been drawing since I can't remember to be honest. I was just naturally good at it. I enjoy drawing because it's a way to just really focus all of your energy and get lost in something.
So how have you been coping with all of the stress that Covid-19 has been setting on students?
– I've been either doing school/homework or I've been at work during this time and I've been drawing.