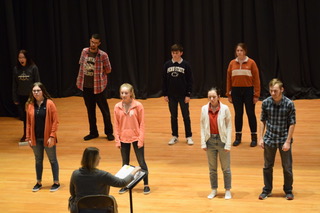 Alex Maley, Staffer

February 21, 2020
With the spring musical approaching, the drama cast is hard at work after school for their production of the "Pirate Queen". The Pottsville Area High School drama department is led by Mrs. María Malek, Mrs. Amy Babcock, and Mrs. Kim Rismiller. The play will be held on March 26, 27, 28, and 29. It...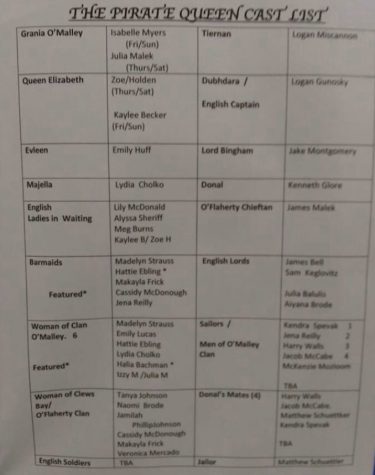 Madison Wright, Staffer

November 19, 2019
Students stomachs were in knots all day. On November 14th, 2019, in seventh period the cast list for the annual musical was released. This year's extravaganza is The Pirate Queen.  "No way," freshman Zoe Holden said as she read the cast list for the first time and saw her name under Queen Eli...