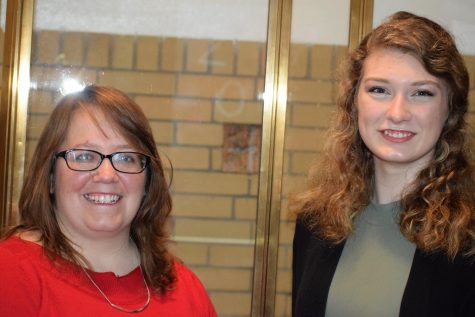 Justin Lescavage, Staffer

January 7, 2019
On December 21, at the holiday assembly, 2017 Pottsville Area High School graduate, Maddie Kohutka received the Cedar Crest College Freshman Valedictory Award. She earned this award for her outstanding achievements in academics at Cedar Crest College. Maddie is currently a sophomore majoring in mathema...
Mark Disabella, Staffer

May 3, 2018
     Mr. Henry J. Larsen, the teacher known for swinging a sword around in the air while screaming at pep rallies, was born December 30, 1945, in Philadelphia, PA. He attended William Tennent High School in Warminster, PA, and graduated in 1963. After high school, he attended Bloomsburg State Colle...