School Violence: The Series
According to The Washington Post, "There were five times as many shootings at high schools since 2000, affecting most of the most heavily-populated areas of the country."
This generation has been the one to deal with gun violence the most; it will also be the one to stop it. The world wide protest March for Our Lives was just one of the many ways students are standing up against this issue. It was a demonstration led by students in support of legislation to prevent gun violence.
Chloe Moore, a senior attending Ithaca High School, marched in this protest. After noticing progress was not being made in her own town, she wanted to start something locally. So on February 24, 2018 she walked out of school to raise awareness. Exactly one month later she marched in her own local protest.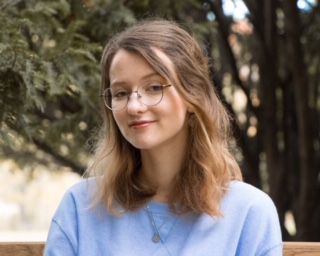 Moore said, "I'm not an expert, but I'm definitely not rambling on about anything. I just want our kids safe. The truth makes others uncomfortable; the truth is that we need to protect our kids more than our guns."
The March For Our Lives foundation believes in C.H.A.N.G.E. and it's six bold steps.
Number one, change the standards of gun ownership. "A ban on assault weapons, high-capacity magazines, and other weapons of war; policies to disarm gun owners who pose a risk to themselves or others."
Number two, halve the rate of gun deaths in ten years. "An audacious goal to reduce gun injuries and deaths by 50% in 10 years, thereby saving up to 200,000 American lives."
Number three, accountability for the gun lobby and industry. "Interpretation of the Second Amendment; initiate both FEC and IRS investigations into the NRA, and fully repeal the Protection of Lawful Commerce in Arms Act."
Number four, name a director of gun violence. "Appoint a National Director of Gun Violence Prevention (GVP) who reports directly to the President, with the mandate to operationalize our federal goals and empower existing federal agencies."
Number five, generate community-based solutions. "Fully fund targeted interventions addressing the intersectional dimensions of gun violence, including community-based urban violence reduction programs, suicide prevention programs, domestic violence prevention programs, mental and behavioral health service programs, and programs to address police violence in our communities."
Number six, empower the next generation. "The younger generations are disproportionately affected by gun violence. They should have a say in how their country solves this epidemic."
PAHS students are coming up with their own solutions as well.
Senior Luke Janowski said, "I feel like if the school had an interview to get to know the students. That could really help, instead of just singling out one kid."
Sophomore Sydney Gerard said, "I think the fact that our school doesn't tolerate bullying is a good thing. If students aren't getting bullied by their peers, then it's less of a chance that a student would try shooting the school to attack the bullies."
Freshman Emma Troutman said, "No one wants these terrible events to occur. Students can plan solutions, safety precautions can be reinforced, but one of the best things we can do is be there for each other."
To learn more about what to do when faced with an active shooter situation, come back next week for story number four, "Alice Training and its Purpose."