Lengel holds PSSA Spirit Week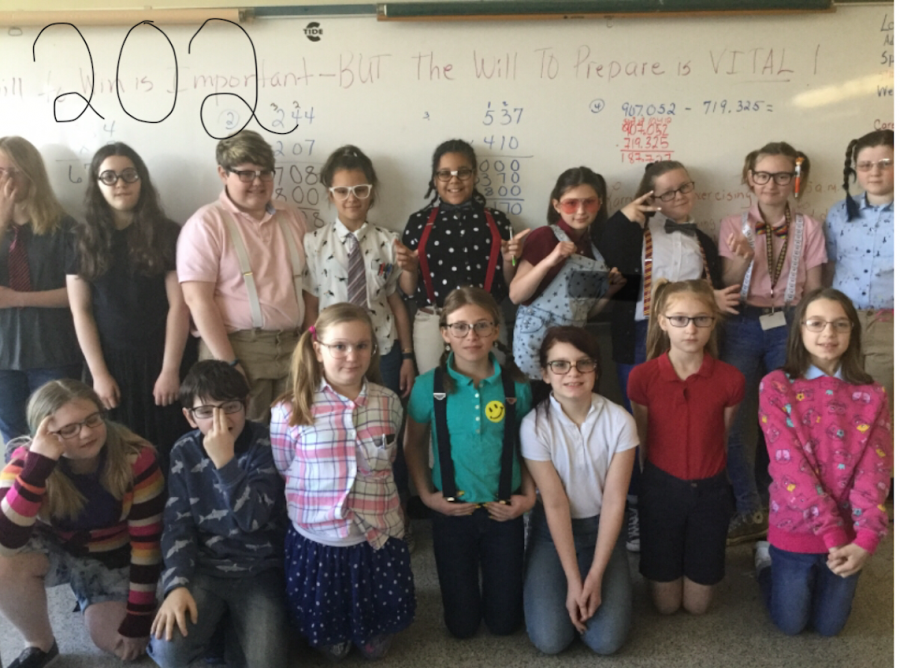 During the week before spring break, you may have seen students at DHHL dressed in lots of interesting ways, or you may have even dressed up yourself. This is because DHHL had a "PSSA Spirit Week" in order to bring a little fun to the school before PSSA testing started.
On Monday, students wore shirts with the first letter of their name displayed on it. Students could come together to make a variety of words, like in the game "Scrabble."
On Tuesday, you were supposed to dress as what you wanted your future career to be. All around the school, there were doctors, nurses, teachers, and lots more.
Students were supposed to dress like nerds on Wednesday. Ms. McGinley's class is pictured in their nerd attire.
Thursday had students dressed like characters from the game "Clue." It was so fun to see all the Professor Plums and Mrs. Peacocks walking around the school.
Finally, on Friday, it was a "color war." Fifth and sixth grade students wore red, while seventh and eighth grade students wore white.
It was very fun to have a spirit week leading up to the biggest tests of the year, the PSSAs. Thanks to the DHHL Student Council for putting together the spirit week! If you didn't dress up this year, you definitely should next year!