Christmas Traditions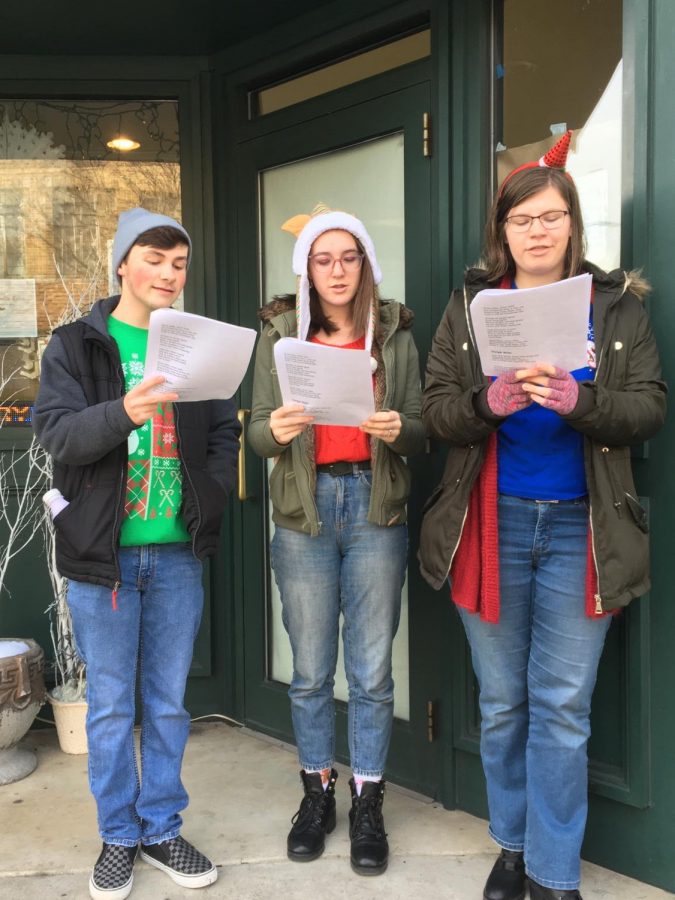 Christmas means a lot of different things to different people. Traditions are ways that people choose celebrate the holiday every year.
Sophomore Aidan Moran said that he "always watching Christmas movies."
Many students receive presents under the Christmas tree. Sophomore Raeff Dicello said that "opening up all the presents" is his favorite part of the holiday.
The Christmas tree tradition started in Germany in the 16th century. The Germans started this tradition of putting up a tree because they believed it kept away ghosts, witches, illness, and evil spirits.
Another tradition is the hanging a Christmas wreath. This tradition started out in Italy and Greece. It was believed that the wreath tradition started about a thousand years before Christ was born. The wreath symbolized victory to some. It also meant everlasting life and Christ to others.
Religious traditions are important to many students around the holiday. "Going to mass on Christmas Eve with my family is important to me because we do it every year," Junior Nico Boris said.
Finally, one very popular holiday tradition is the Christmas cookies and milk tradition. This tradition started in Germany in the 16th century. One reason for this tradition has to do with Saint Nicholas and his helpers. This was done in the hopes that gifts would be left only if they were on the nice list.
Some students look forward to other types of food at the holiday. Sophomore Bryce Bauers said "I love to go to my grandparents' to eat turkey and ham with my family."
There are many traditions that people celebrate. Each tradition has a special meaning to those who celebrate.