Different ways you can use your Crimson Cash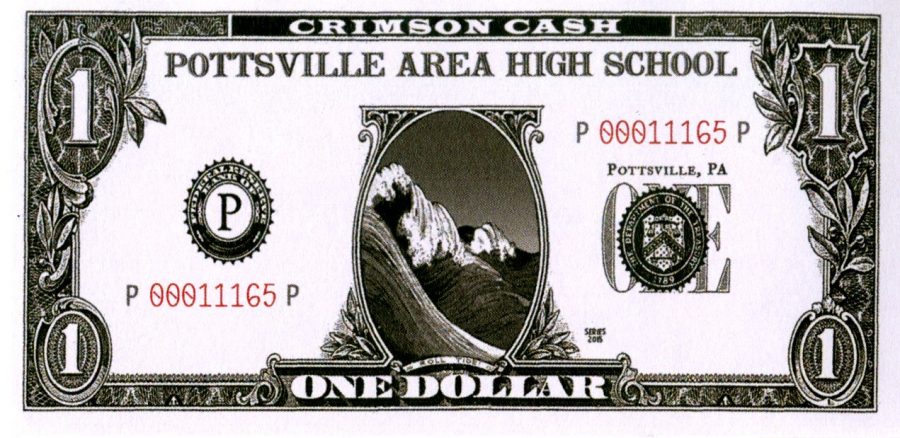 Teachers at PAHS have been distributing crimson cash throughout the school year, but there are now a few new ways for students to use their cash. The purpose of crimson cash is to reward students for doing things well and also for helping around the school. Teachers on the PBIS Committee came up with a few more rewards to add onto the current list; some are classroom based and others are school event based. Some examples of the classroom awards are a homework pass, late work pass, permission to leave class early to go to lunch, and the ability to change a seat in class. For school event rewards, students may spend their cash on coupons for restaurants, free entrance at a home game in the spring and even being able to eat lunch with the principal or dean.
   Freshman Ruby Shipe said "I have been saving my crimson cash. There's nothing special I'm saving it for. I just haven't found anything worth spending it on, but I might use it for a homework pass now that I have that option."
"Having more choices allows students the opportunity to spend their cash on what they like. Freshman Tanya Johnson said "The best thing I used my crimson cash on was when we wore a T-shirt on Friday. I was getting bored of collars."
   Unfortunately since there were more incentives added, others were taken off the list. Freshman Hailey Glunz said, "I think it would be better if they let us use our crimson cash on a snack at lunch again."
"Many other students are also missing this extra snack, including Freshman Emily Pauly. Pauly said "There's many things I used my crimson cash for, but I've mostly used it on the snacks at lunch."
   Of course students love to earn crimson cash, especially if they get a lot at once. Freshman Cyla Rose said, "The most crimson cash I've gotten was 5 and it was from the same teacher. I got most of my cash for helping around her room a lot and making sure I was doing what I'm told."
  For the past few years, PAHS has had a Crimson Carnival at the end of the year to let the kids who've earned crimson cash have a fun day in the sun. During the carnival, many events are organized such as rock climbing, bounce houses, french fry and funnel cake stands and dodgeball games. Sophomore Eliana Antonetty said "My favorite part about the carnival was winning the lip sync battle. Winning was so exciting and I want to win again this year.
"English teacher Ms.Tracey James said "I would personally love to see water balloon games at the carnival this year." The PBIS committee is already planning this year's carnival and there will be more exciting surprises for students.
The next big PBIS event will be held in mid-March and will give students new opportunities to use their crimson cash. Stay tuned for details.