Students Take on Black Friday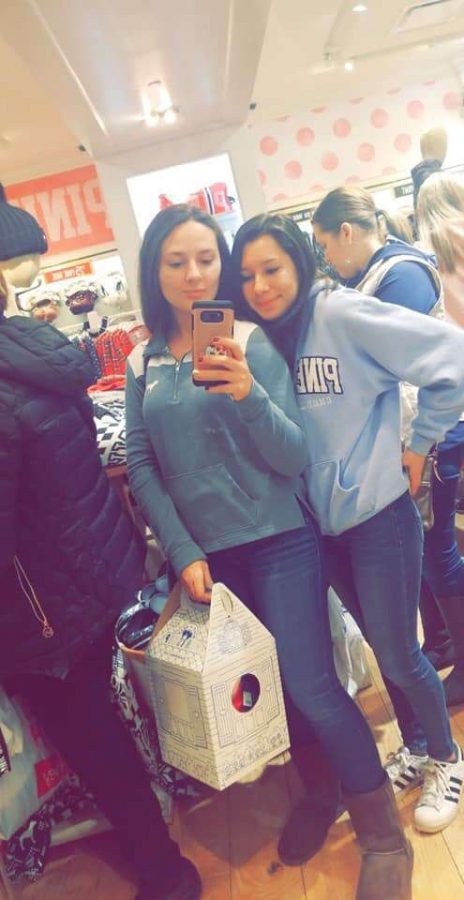 When did you go Christmas shopping? Following Thanksgiving, students skipped sleeping in to go Black Friday shopping. They traveled to the Hershey Outlets & King of Prussia for Black Friday.
Sophomore Elizabeth Fessler said, "I went to the Hershey Outlets. I went to Rue 21, Vera Bradley, Bath & Body Works, and Under Armour. Vera Bradley had $14.00 blankets. Rue 21 had 50-60% off all items. Bath & Body Works had items that were buy three get three free."
"It was very hard to find a parking spot. I ended up having to park a mile away. It was crazy, but I went to Tommy Hilfiger, Express, and Coach. I purchased a lot of items that were nice," stated sophomore Naomi Sadusky.
Others just shopped in Schuylkill County to support our local stores. In order to get the best deals, some woke up rather early. They had to try their best to avoid the chaos.
Sophomore Olivia Ciccanti said, "I went to Walmart and Boscov's. I didn't enjoy it. I hate shopping. It was really annoying because there were a lot of people. I bought two iPhone 6's and a PS4. I also purchased some shoes."
On the other hand, not all students went Black Friday shopping. Some students got ready for the Christmas holiday by staying home to decorate with relatives.
"I didn't go Black Friday shopping. Instead I stayed home and decorated my house with my family," said sophomore Destiny Angel.