Get to Know Our 2018 Winter Carnival Candidates
Every year, Pottsville Area High School students elect three junior girls to represent the school at the local Winter Carnival Pageant. Read on to learn more about the ladies representing us.
Madison Dalton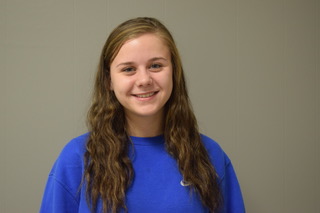 Who or what inspired you to run for Snowflake Princess? Why?
"No one in particular truly inspired me to join winter carnival. I participated when I was younger and got to become the 2011 Snowdrop Princess. It was an incredible experience, and I met so many new people."
What type of talent will you showcase at the fashion show?
"It's actually not a "talent show", so I'm not doing any kind of talent. Some girls sing or dance but it's not necessary. You can do anything to express yourself. I haven't quite told anyone what I'm doing yet, but I'm trying to be different and be myself."
Are you scared of anything that will happen at the pageant?
"I'm not nervous or scared. I am just going to be myself and have fun!"
Anya Wojciechowsky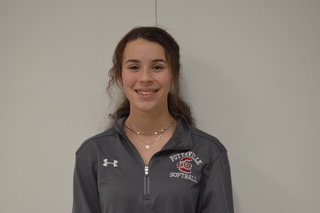 Why do you hope to continue friendships with others running for the same title?
"I hope to keep the friendships I make with the other girls because I know we will all make great memories that we can share for years to come."
Are you nervous for the pageant?
"Yes, I'm nervous for the pageant. I've never done anything like this before, so it's a little scary."
Where do you plan on shopping for your dress? Why?
"I plan on borrowing a dress from one of my friends that have done it before so I can try and save some money."
Isabelle Myers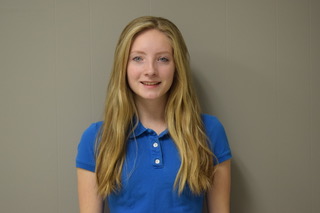 Who or what inspired you to run for Snowflake Princess? Why?
"I participated in the Snowdrop Pageant when I was younger. Even though I was so young, I can remember the opportunities and memories the experience gave me. I wanted another chance to experience those same memories again at a new level."
How do you feel knowing that you are going to be representing Pottsville Area High School?
"I feel honored that I get the chance to represent Pottsville in the Winter Carnival this year."
What are you looking forward to most from this experience?
"I'm looking forward to meeting amazing, new people. I hope to create a friendship that will last a lifetime. Also, I'm excited for making memories that I can look back on years from now."