Stranger Things shakes the horror genre (computer art)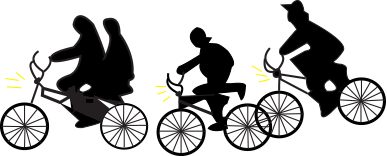 When was the last time you watched a quality supernatural/sci-fi show on television? The new Netflix original series Stranger Things became a hit as soon as it was released. There are many aspects of this show that makes it different from the other Netflix originals.
Stranger Things was available to stream on Netflix beginning in July. Within its first month on Netflix, this supernatural show averaged 14 million viewers according to Symphony Advanced Media. Stranger Things had significantly more viewers compared to other Netflix originals, like Orange is the New Black, which had an average of only six million viewers within the first couple days of its availability, according to Nielsen Holdings PLC company.
Stranger Things is a very suspenseful, fast-moving show. While watching, viewers may find themselves binge watching out of curiosity about what will come next.
The kids in the show are a reason why it is so talked about. They are a quirky, hilarious group of young kids. Their dedication to keeping Eleven safe and to finding their best friend Will is interesting and relatable.
Most Netflix originals contain seasons with not as many episodes as normal shows on television. With only eight episodes in the first season, there is never a dull moment. Every minute of the show contains details that contribute to the entire plot of the show.
Another factor that makes this show different is its content. This show makes up for the lack of quality horror, mystery/sci-fi shows out there. It may not have many jump scares (thank gosh), but it remains a scary show.
The horror in the show is also contrasted with humor from the kids. The main character, Eleven, is a serious character; she learns to laugh with the friends she gains.
The show takes place in a mysterious, fictional town called Hawkins, Indiana. It all starts off when a boy, Will, gets lost on his way home from a friend's house. While his friends are in the woods searching for him, they stumble across a girl in the woods.
The chief of police finds this case interesting and gets involved personally with the victim's family and his friends. While the plot unfolds, inexplicable things begin to happen in the town of Hawkins, such as supernatural occurrences. For instance, at Will's house, strange figures are trying to make contact with his mother. At the end of the first season, many questions fans had were not entirely answered.
Although many have binged all eight episodes in one day, there is still hope. The second season for Stranger Things is confirmed by Netflix and will contain nine episodes instead of eight.
There is a possibility that Eleven may not return for another season. There will be new characters introduced to the show, but the four boys will remain the main characters. It will also be centered around a different monster than the first season. The next season will most likely be available for streaming in summer 2017.
Leave a Comment