Tanya Johnson, Staffer

November 26, 2019
Screech. Screech! This is a common sound before the start of an orchestra rehearsal. String instruments often sound squeaky and screechy as they tune. However, these sounds are becoming fewer as not many string players are participating in the ensemble.  Every year, there are fewer string players j...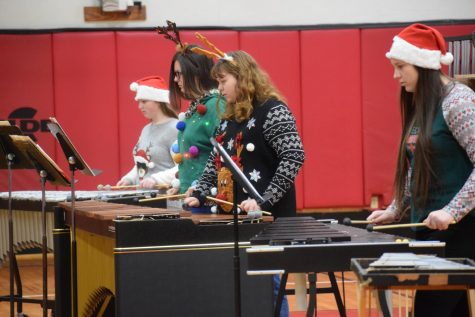 Michael Johnson-Ponce, Editor

December 27, 2018
  On December 12th, Mr. Steve Horvath took a group of percussion players to John S. Clarke Elementary School to put on a performance for the third and fourth grade students. It was a great experience for both the students and the musicians. The students couldn't sit still during even the slowest s...