5 Places to Visit This Summer
The weather is about to get warmer with summer right around the corner! Summer officially starts on June 21st, but for most students, the first day of summer is when school closes its doors until the fall. Here are five locations you can travel during the summer and check out!
Gettysburg National Military Park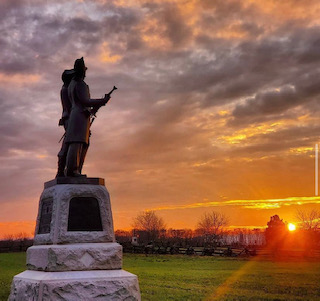 If you are interested in history, here is the place for you. Gettysburg, Pennsylvania was the site of the largest battle ever waged during the American Civil War. Although this park is marked as a battlefield, visitors respect the land and its history. The park is open from 6:00 am to 10:00 pm all week with free general admission. The website claims there are ranger projects, a battle walk and campfire programs, battle anniversary programs, living history programs, national cemetery virtual tours, dedication day events, horseback riding trails, and much more! A gift shop is there for visitors to bring home a souvenir after visiting Gettysburg National Military Park.
Hickory Run State Park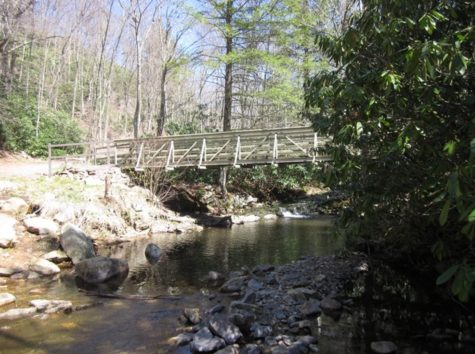 For a person who loves nature, Hickory Run State Park is located in Carbon County. With approximately 16,000 acres of land that is divided into three areas including National Natural Landmark Listed Boulder Field. Hickory Run is a great place to hike with 40 miles of hiking trails with traveler favorites like Shades of Death and Hawk Falls Trail. Some more activities include swimming, fishing, and disc golf. The park is open every day of the year, from sunrise to sunset. Day use areas close at dusk. Hickory Run is within a two-or-three-hour drive from Harrisburg.
Shankweiler's Drive-In Theatre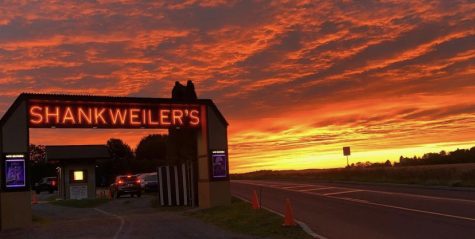 Located in Orefield, Pennsylvania, Shankweiler's is the oldest Drive-in Movie Theatre in America and has been in continuous operation since 1934. Shankweiler is only open Friday, Saturday, and Sunday. You can watch both movies for the price of one if you stay after the first screening movie. Adults are $12.00, children 12 and under are $8.00, and children 2 and under are free. The box office is open at 6:30 pm and tickets are only available at the Box Office and must be used at the time of purchase. There is a snack and bar concession available for anyone looking for something to eat.
Crystal Cave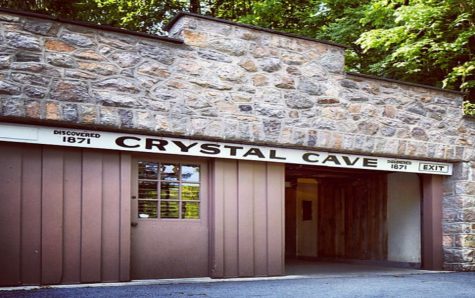 Crystal Cave is a tourist attraction located in Kutztown, PA. Crystal Cave has many attractions that include Historic Crystal Cave, Crystal Cave Theater, Historic Inn & Gift Shop, Rock & Mineral Shop, Gemstone Panning, Ice Cream Parlor, Miniature Golf, Restaurant / Cafe, Historic Museum & Trading Post, and the Hiking Trail. Miniature golfing is $5.00 a person and admission for a guided tour is $19.00 for ages 12 and up, $14.00 for ages 4-11, and 3 and under can go for free. There are many tours available for anyone looking to visit.
Hershey Gardens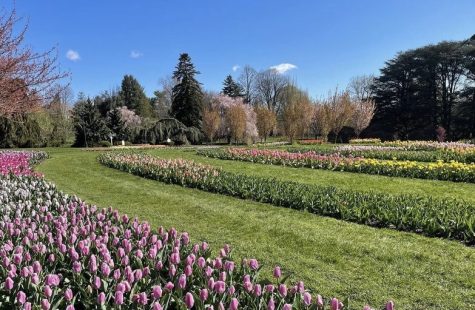 With 23 acres of botanical beauty, Hershey Garden has been open since 1937 with Milton Hershey's request to "create a nice garden of roses." On the 23 acres, the garden provides an assortment of flowers, shrubs, and signature trees. There are various programs designed for all ages to delight everyone. Hershey Gardens is open daily all year round and hours vary on month. For visitors 13-61 the admission is $14.00, for ages 62 and older is $13.00, for ages 3-12 is $10.00, for ages under 2 and Hershey Gardens members admission is free. All tickets include the exterior 23-acre gardens, as well as the Milton & Catherine Hershey Conservatory and the tropical, indoor Butterfly Atrium.
Leave a Comment