Behind the Scenes: Crimson Player's Anastasia
This weekend only… the Pottsville crimson players present Anastasia! Based on the beloved Disney movie from 20th Century Fox, Anastasia is both a heartwarming and heart-wrenching dive into one of history's biggest unanswered questions. What happened to Grand Duchess Anastasia Romanov? An amnesiac orphan stranded in what was once the Russian capital is on a quest to rediscover her past which she believes lies in Paris.

Joined by dashing Dmitry, and an ex-aristocrat, Vlad Popov- who wanted to use Anya to bamboozle the only remaining Romanov, the Dowager Empress Marie into believing that Anya is the lost Anastasia. Including classic songs from the motion picture, Anastasia explores one determined girl's journey to find home, love, and family as she discovers who she was and embraces who she is meant to be.
The stars to perform the princess Anastasia; Zoe Holden and Sarah Malek! To be starting off as a grand duchess, Anastasia was a part of the Romanov family enjoying life… until an explosion, and killing all her family members. She lost her memory. Leaving the hospital she is given the name Anya and she goes through the show with two men, Dimitry and Vlad trying to regain the memories from her long forgotten past.
Zoe couldn't help but be so grateful when she got the part as Anya. When she was little, Zoe and her sisters would watch the cartoon movie, now it's so exciting to be able to play the character you've watched throughout your childhood!
She has been in drama really throughout her whole life. Growing up from a musical family, she got through so many shows and met so many people. When I asked her a memory that stuck out she told me this.
"My favorite memory of drama throughout high school is probably last year when me and Jake Montgomery went through the struggle of trying not to cry during the last day of Cinderella. Jake would then leave me after being my scene partner since middle school to go out into the world with college."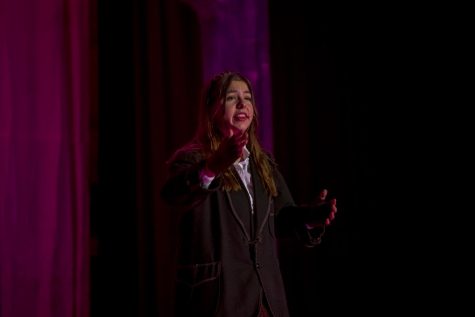 Next on the roster… Dimitry, played by Logan Miscannon!  A Russian street rat who teaches Anya how to become Anastasia. He grew up in the streets of Petersburg struggling to get by without a family. He doesn't back down and is a very hardened person since he's lived on the streets for so long. However he cares very deeply for those around him and tries to help them out.
Then I asked Logan, does this part suit you? To my surprise he replied, "I think it is a pretty fitting parallel for myself. I see a lot of myself in the character."
Logan has been in drama at the High school since Freshman year but performed in theater since before 7th grade. He loved it since the first show. Drama is a second family. There may be arguments and get disgruntled with each other but we are always there for each other.
However his favorite part is the end result. "You get to spend several months with a small group of people and you get to watch them struggle and work the butts off. Then you see them onstage rocking a song they wouldn't have dreamed of singing a few weeks ago and you just get filled with pride for your castmates."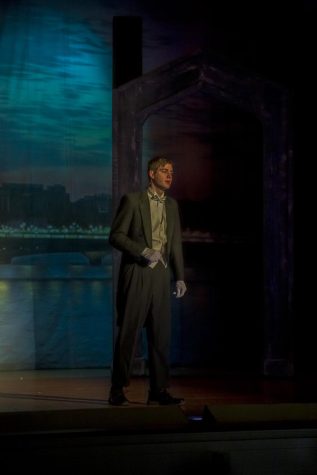 Last but not least, our main character is… Count Vladimir Popov! Vlad is a charming con man trying to find his way out of Russia played by Xaviere Johnson. Along the way, he reignites the spark between him and an old flame.
"I'm looking forward to the train scene the most and I'm sure the audience will too. Honestly I've gotta say this character is perfect for me, distinguished, funny and charming of course." Xaviere said. This will be his fourth year total in drama! I'm sure it's been a heck of a ride.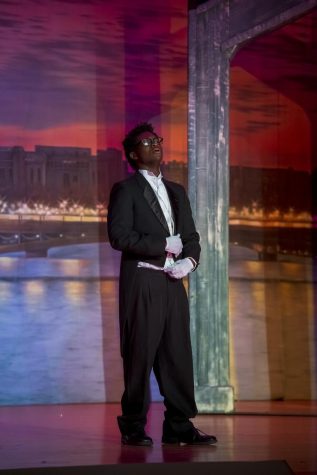 If you are interested in seeing the show, open night is tonight! Student tickets are $10 a piece and concession stands will be open. Please come support! The shows are at the following times. Friday at 7pm, Saturday 2pm/7pm and Sunday 2pm. Hope to see you there!
Leave a Comment