Senior Anthony Rulavage starts a business of his own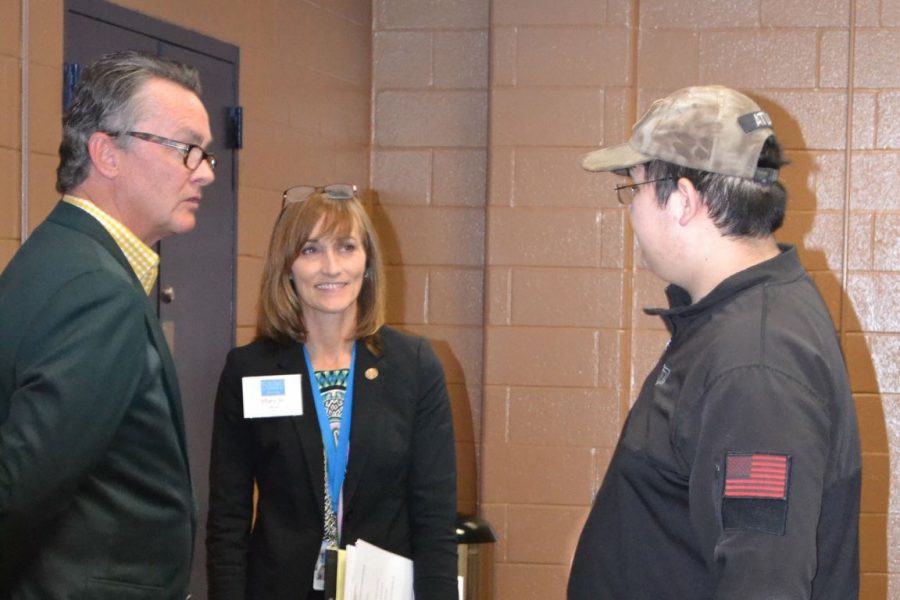 The Young Entrepreneurs Academy (YEA!) is a year-long after school program held at Penn State Schuylkill for middle school and high school students. Students develop business plans with the help of instructors and pitch ideas to an investment panel, kind of like "Shark Tank." The students launch their businesses and present them at a trade show.
Senior Anthony Rulavage joined YEA at the beginning of this school year. He heard about YEA over the morning announcements and decided to give it a shot.
"I had a business idea and needed help bringing it off the ground," Rulavage said.
He joined YEA because he wanted to reinvent the cat litter box. He has a business called BiO Systems.
"I personally have some ideas with biodegradable polymers and things with 3D printing," Rulavage said.
He participates once a week at their meetings held every Tuesday. His favorite part is doing research and testing prototypes. In the future, he hopes that YEA will allow his business to flourish and become a household name.
"YEA helped me realize that there's more than one way to tackle a situation, and that time is a very important and limited resource," Rulavage said.
An investor panel was held March 27 at Penn State Schuylkill, where YEA participants sought funding for their projects. In the weeks leading up to the event, businessmen mentored students one on one.
"The investor panel went well. I got to explain what I do and why I do it," Rulavage said.
He received $1,100 because the investor panel thought that he would be successful.
"I will use the money from the investment to purchase filament, a laptop and some printers," Rulavage said.
The next event for students will be a trade show May 12 at the Coal Creek Commerce Center in Saint Clair. This is where they will sell their products from 4-7 p.m.
To round out the year, the 2018 class of the Young Entrepreneurs Academy will graduate May 14 at Penn State Schuylkill.