Getting Ready for the Real World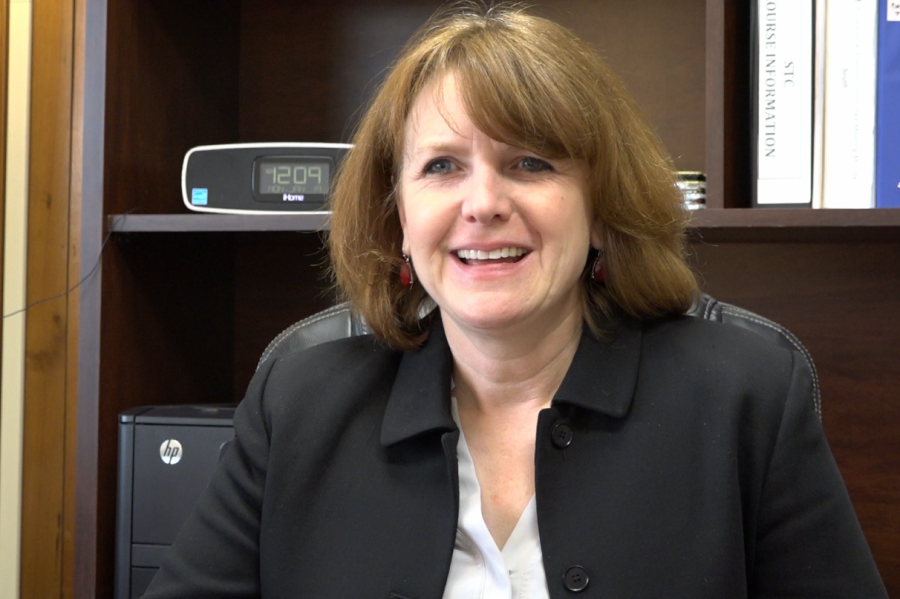 On January 9, 2019, Miss Crystal Pugh's Consumer Career Exploration Classes participated in mock interviews. Administrators and staff members from STC came to the auditorium to interview the students. They were asked about their plans and goals for the future. According to the students, the "fake" interviews had a major impact on them.
Freshman Tyler Kull said,"I think this class will help me in the future because we are learning how to prepare for things we might encounter when applying for a job."
"I like helping the students with the interviews. I think it is beneficial for the students to understand the interview process going into the workforce. It helps the students become better prepared," said STC Human Resources Coordinator, Mrs. Amanda Ward.
Students felt prepared for real world interviews after the mock interviews took place. They received an idea of what type of questions will be asked and what a real conference would be like.
"The mock interview helped me prepare for future events like filling out a job application," said freshman Malikie Baser.
Mrs. Shannon Brennan, an STC administrator, mentioned that being nervous is one of the hardest parts to overcome during the mock interview.
"I think the students struggle the most with nerves. They don't exactly have a lot of experience with interviews, and nerves sometimes get to them. I really enjoy meeting with the students. I love hearing about their future plans," stated Mrs. Brennan.
Miss Pugh stated that taking the Consumer Career Class is a vital opportunity for the students. She thinks that it helps them decide what they want to do in the future.
"Consumer Career provides the students with an opportunity to work on building skills towards creating a job application, resume  and cover letter. They do research on career fields that they are interested in. It helps them decide where they see themselves going in the future," Miss Pugh said.
Overall, the mock interviews were a success for both the students and STC volunteer participants.