Let It Snow! Let It Snow! Let It Snow!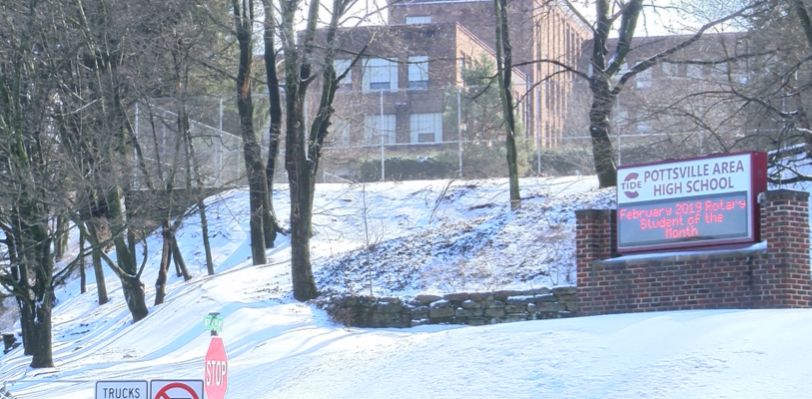 Pottsville Area students are wanting their first snow day! This school year, there has not been one snowy day with enough snow to cancel school or dismiss early. However, we have had a few two-hour delays. Students can't wait for a big snow storm with enough snow to cancel school and go sledding. Luckily on Saturday January 18, snow will come down. However, there will not be enough snow to cancel school on Tuesday. We are already off from school on Monday because of a teacher in-service day. The snow is supposed to be a large range of inches, and Pottsville is forecasted to get between 5-8 inches right now.
I asked some students the question, "on a scale from one to ten how much do you want a snow day?"  I received a range of answers, such as "I really don't want to add on to the end of the year so I don't want snow days, so zero." Another student said, "I'd say a four, I don't want to stay during the summer." A third student said, "Somewhere around the middle so about six." Finally, someone said, "I really want a snow day! I would say over ten!" 
People's excitement varies about snow days, but if there are a few, I think people will be relieved! If we don't have any snow days, it will be nice and strange to have a full, long spring break in 2020.