Lengel bands entertain with spring concert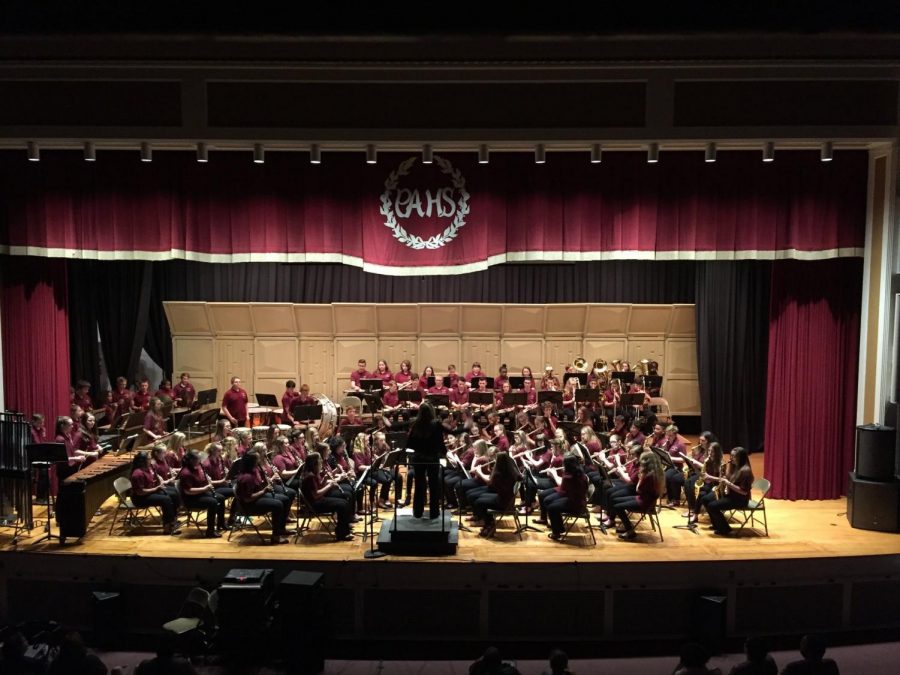 The DHH Lengel Middle School symphonic and beginner bands held their annual spring concert on Thursday, May 16. The concert was held at 7 p.m. in the auditorium of Pottsville Area High School. Both bands are under the direction of Mrs. Reichard.
The beginner band is comprised of students who are new to playing their instruments. Most of them just started playing in September. The beginner band played the following songs for the audience: "Mickey Mouse March," "Dragonfire," Country Caper," and the main theme from "Star Wars." "Dragonfire" was directed by Mrs. Reichard's student teacher, Miss Aber.
The symphonic band took the stage after the beginners finished playing. The symphonic band is comprised of mostly 6th-8th graders who have been playing their instruments for at least a year. You must make a certain amount of growth as a musician before being invited into the symphonic band. The symphonic band played the following songs: "The Star Spangled Banner," "Tribal Journeys," "Summon the Heroes," "Disney Blockbusters," "Infinite Horizons," "Highlights from the 1812 Overture," and "Seventy-Six Trombones." Two of those songs were also directed by Miss Aber. "Tribal Journeys" featured a flute solo by 8th grader Chloe Heintz and a saxophone solo by 8th grader Angelina Madonna.
Finally, the pep band ended the concert by playing the song "Into the Storm."
Mrs. Reichard also newly formed a jazz band, which will be having its concert with the PAHS stage band on Thursday, May 23. The concert was enjoyed by all who attended, and the instrumentalists worked extremely hard all year.