Student Spotlight: Julie Stock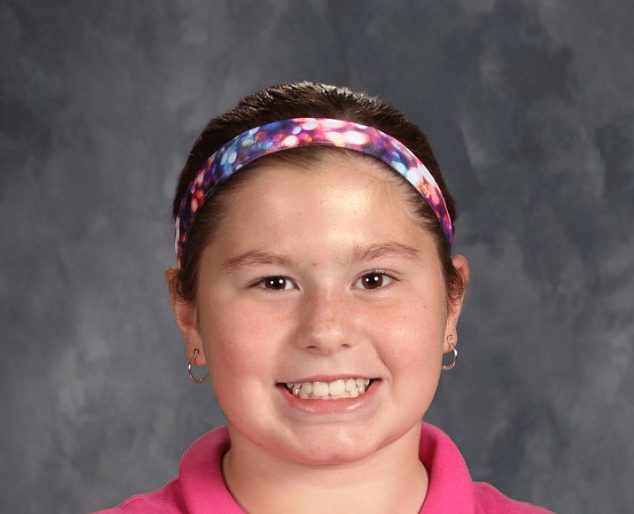 Julie Stock is 11 years old. Her favorite special is gym since she plays in two different kinds of sports. She plays soccer and also swims competitively. Her favorite color is teal or purple. Her favorite animal are llamas. In school, her favorite subject is math, and she loves to talk to her friends at lunch.
Julie is very athletic. She won the the championships for soccer in the year of 2017, and she won the championships in swim in the years of 2017, 2018, and 2019.
Julie's favorite food is macaroni and cheese. Her favorite flavor of ice cream is mint chocolate chip. Julie has one brother and two pets (a dog and a bearded dragon). Her favorite season is summer! In the summer, she likes to go to the pool and hang out with her friends.
Five fast facts about Julie:
Julie loves to play with her friends.
Julie is in Mrs. Digris's class.
Julie is born on March 19.
Her favorite subject is math.
Her dream vacation is to travel all around the world with her friends.
I hope you liked learning about 5th grader Julie Stock!