Student Spotlight: Quinn Evans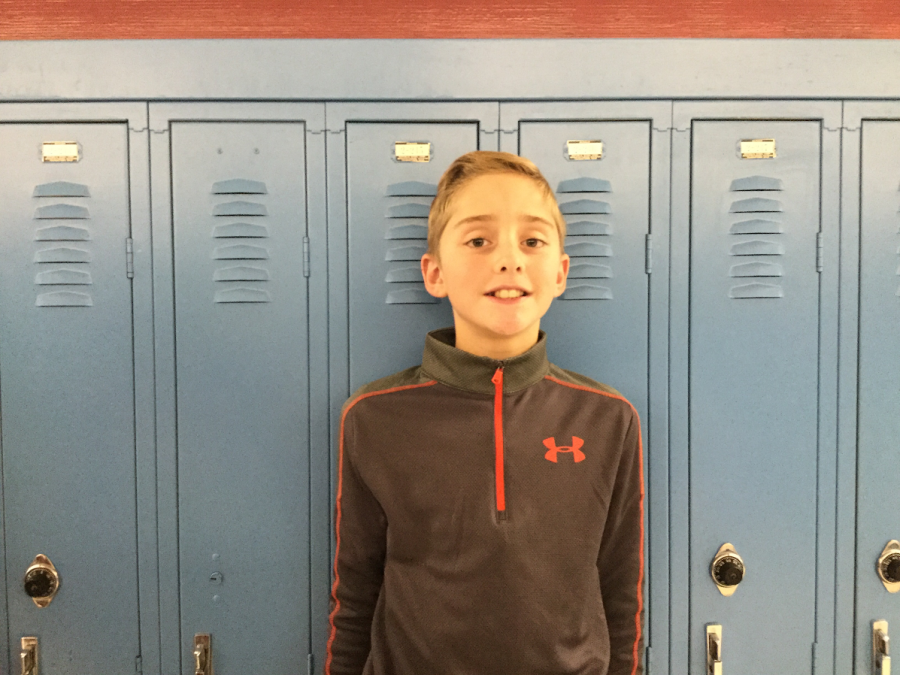 Quinn is 10-years-old and has a little sister named Emerson (age 4). He has a pet cat named Laya. Quinn's favorite food is pizza, and his favorite sport is hockey. He likes to watch the Washington Capitals. His favorite thing to do in his free time is riding his bike. He is currently a fifth grader in Mrs. Digris's class.
Quinn's favorite clothing brand is Under Armour. He also enjoys school, but his favorite subject is lunch. His birthday is November 9, so next month, he will be turning 11-years-old. Quinn is also my neighbor; he lives right down the street from me, so we enjoy many of the same hobbies like baseball, swimming, playing football in our backyards, and doing what we do best – staying out of trouble.
I hope you liked getting to learn about Quinn Evans.