Music's Impact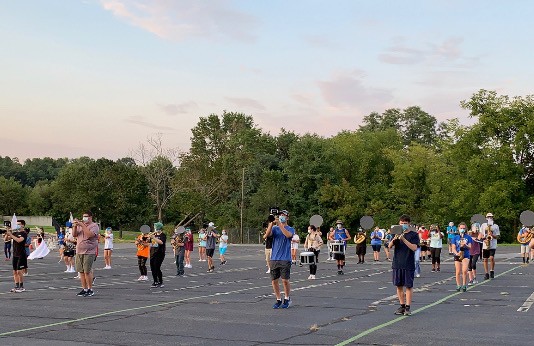 Music has always had its own way of touching the heart. Whether it be through making it or just listening to it. Most have found themselves turning to music to find light in a tough time. The thing is, music is something you can always turn to for comfort or even fun.
When going through a breakup, you could easily bring up any Adele song at the click of a button to comfort you. If you need a little bit of cheering up, just press play on your favorite song that never fails to bring a smile to your face.
Like a good friend who has your back, music is there for you at every turn. Sophomore Grace Huff who participates in both band and choir says, "Music can be a way of calmness, and can help you through tough times."
According to Science Of The People Website, the music we listen to during our teen years can have a lasting effect. "Researchers have also uncovered evidence that suggests the music we heard as teenagers has a greater emotional bind to our brain than anything we'll listen to as adults." This just shows that turning to music at this age should be important when going through something– no matter how small.
Many students turn to music as an anchor to help with their emotions, seeing as everyone needs a bit of space to sort out their thoughts. Senior David Troutman says, "When I get frustrated or just need a break, I always end up putting on some music to calm myself down and give myself a little space. It really helps."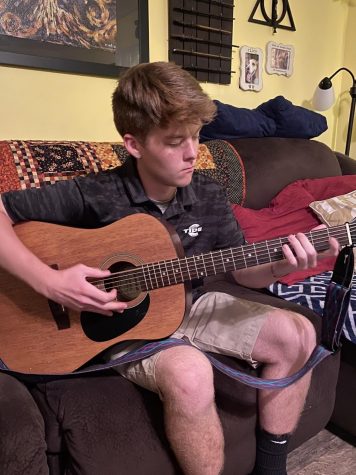 David Troutman plays the guitar as he continues to learn the new musical skill.
The benefits of listening to music are everlasting and endless. No matter what, you always know that you have something to turn to when the going gets rough. So whether you're frustrated with a homework assignment and need a break or just want a little dance party in your room, it's there.
Leave a Comment