TideTV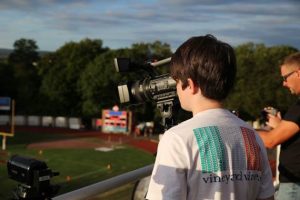 Tide TV is live! Cost of the stream is $6 (the same as an adult ticket) and all proceeds directly benefit the publications and athletics programs at Pottsville Area High School. Click below to access the stream once it begins or use the BoxCast apps for Apple TV, Roku, and Amazon Fire TV and look for the TideTV channel.
Miss an event? Want to see a replay of that score? You're in luck! All streams should be available for one year. Just purchase the event and you can see anything the camera saw when it was live.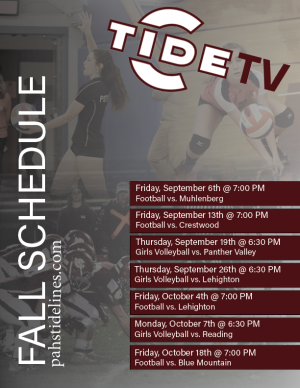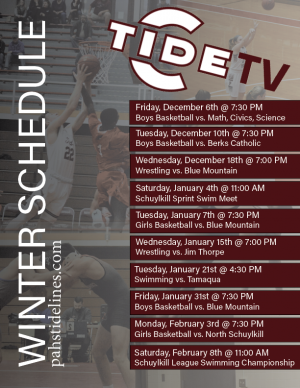 If you you have any comments regarding this program, ideas for the future, or are looking for information, contact the adviser at [email protected].