A Simple Way to Make a Difference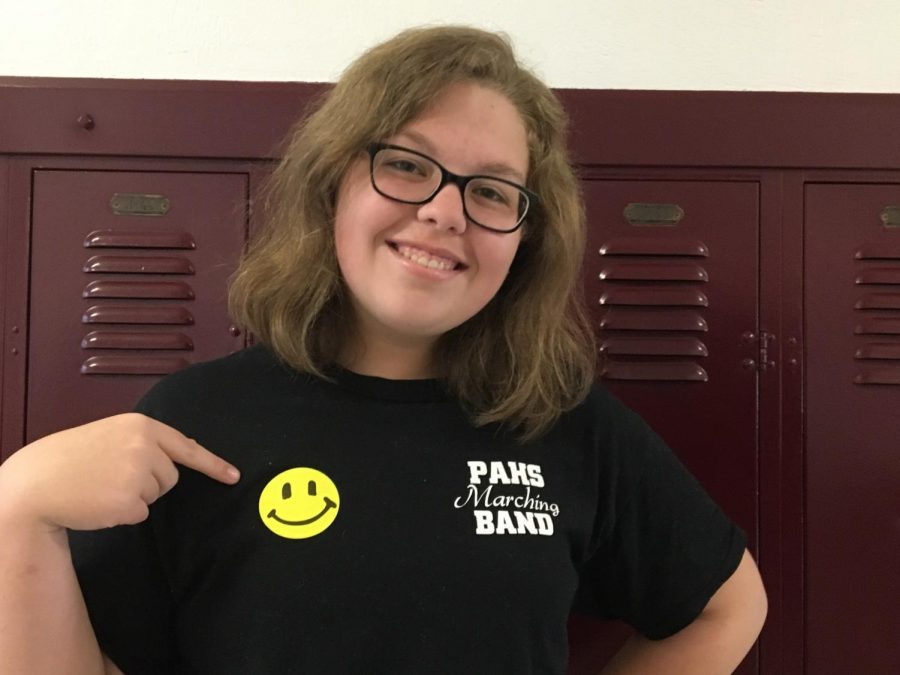 "In 2017, an estimated 2.3 million adolescents ages 12 to 17 in the United States have had at least one depressive episode," according nimh.nih.org. This problem is overwhelming in schools and there needs to be a solution. But could one sticker decrease those numbers?
The "Have a Nice Day" program has been in the Pottsville Area School District for about 15 years now. Sadly the middle school students haven't experienced this plan of action for very long – only 2 years. During its time here it has earned a great reputation too. Many students and teachers both appreciate their own special day to be noticed. This program doesn't affect the middle school and high school differently. Mrs. Paula Jones said, "No matter your age, it is so great to have a day just for you to make you feel special."
Many of the students feel the same way. Tayla Jones, a freshman at PAHS said "I haven't had one yet, but I feel that it could really brighten someone's day. It's simple but can give us all the positivity we need."
But some have other opinions. Ian Warunek, a junior at PAHS said, "It had good intentions, but it felt forced. I hated the feeling of making people wish me a nice day."
You never know what someone is going through. Taking the time to wish someone a nice day not only improves the entire culture of the school, but helps the student as well.
Mr. William Rhoads, who runs Have A Nice Days, said "I have seen that have a nice days improve students moods face to face. We don't expect our school district to stop anytime soon."
That is how one simple sticker might decrease the numbers of those who are going through a rough time.