Lengel students excel at STEM Design Challenge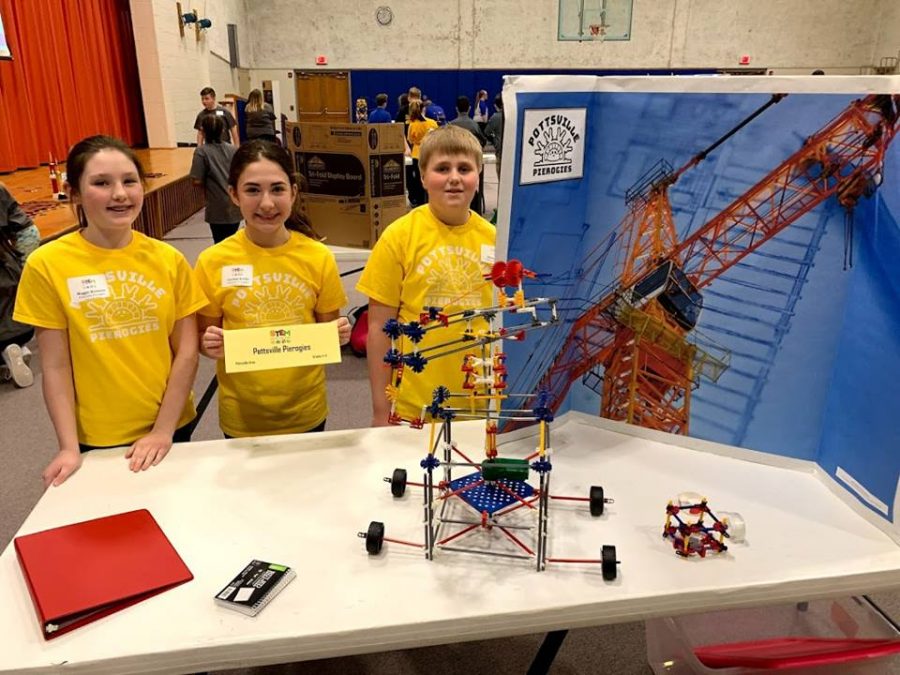 The K'Nex STEM Design Challenge is a competition where students from all across Pennsylvania compete in a competition using K'Nex pieces, which are very similar to Lego pieces, to build some sort of structure. What needs to be built changes from year to year. The schools competing are broken up into regions. The competition takes place in each region's intermediate unit. All of the teams bring their disassembled pieces organized, and then they have two hours to build their structure.
Each of the schools in the IU 29 region (our local intermediate unit) had the opportunity to compete in our region's competition. The requirements of this year's competition were that all of the teams had to be build a "crane" that could pick up three items and move them six inches. Each team was able to prepare their crane at school prior to the competition. Each team in the 4th and 5th grade competition had to have a journal of the process they used to build their crane. In the 6th-8th grade division, the teams were also required to have a budget, which was a list of the prices of each piece they used.
DHH Lengel Middle School had two separate teams in the K'Nex STEM Design Challenge. The 4th and 5th grade team was called the Pottsville Pierogies and was comprised of Caroline Hobbs, Maggie Brennan, and Emmett Kraft. The 6th-8th grade team called IDK (I Do K'Nex) was comprised of Bo Hess and Brendan Melochick. Both teams did a great job at the competition. The K'Nex STEM Design Challenge was a fun and exciting experience!