Teacher Tales: Mrs. Jones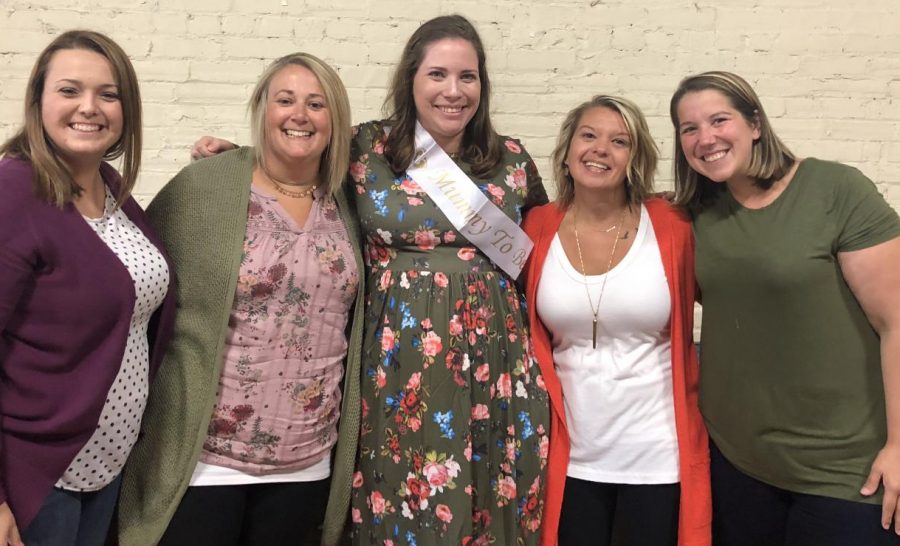 Mrs. Jones is a 7th and 8th grade ELA teacher here at DHH Lengel. She teaches in room 306. She is also the adviser of the Spelling Bee team who recently competed in the local spelling bee. 6th grader Alana Bachman and 7th grader Annabella Chaklos competed under the guidance of Mrs. Jones.
Mrs. Jones was born on July 26 in Pottsville, and she grew up in a little town called Middleport. She said, "It was great to grow up with so many kids there because we always had things to do outside."
Mrs. Jones moved around a lot as an adult since her husband was in the military, and her favorite place she lived was at the beach in Sea Isle City, New Jersey. The most significant day of her life (besides the births of her three children: Emma, Libby, and Brady), was the day her husband, Brett, came home from Iraq.
Her mom, dad, husband, children, and best friends are all her heroes, she said, "because they put up with me and always make sure I can pursue my dreams."
Mrs. Jones loves to travel and read, and she makes it a point to collect memories instead of material things. She is currently pursuing her doctoral degree at Lehigh University. She said she only has one massive paper to go!
Mrs. Jones's biggest personal goal is to earn the highest degree possible because no one can ever take your education away, and education is a great way to better yourself. Next time you're in the third-floor hallway, stop by 306 and say "hi" to Mrs. Jones!