Springing into Earth Day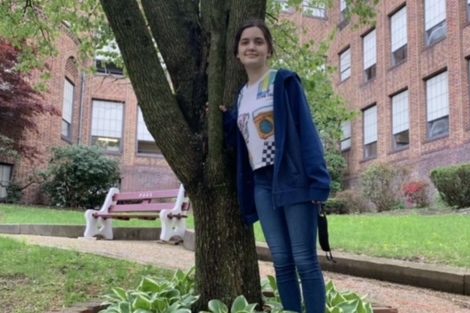 Though it is a huge responsibility, Earth is everyone's blue planet. Earth Day serves as a day we address the impact humankind has made on earth and it is a day where people raise awareness about pollution, deforestation, global warming and other environmental issues. Earth day is a worldwide celebration on April, 22th and we recognize the father of earth day, Senator Gaylord Nelson. In spring 1970, Nelson created this day as a genesis for the environmental movement. When students and teachers were asked, what can they do to make a meaningful impact on the environment, here's how they responded.
Mrs. Paula Jones says, "By celebrating Earth Day we are reminded that it is our responsibility to take care of our planet in even small ways so it can be enjoyed by our children and grandchildren. I celebrate Earth Day as much as possible by spending time in nature and leaving places better when we leave them than when we arrived. Whether it be cleaning up litter from streets in our neighborhood or along our favorite hiking path or spot on the beach.
She also adds, "To learn more about anything including how to care for our Earth is by reading. Educate yourself on how to make the world a better place and then do better even if the effort seems small.As teachers we can use less paper by utilizing the iPads and other technology, which we definitely have this year so, go us!"
Senior Greta Snukis discusses how Aeropostale contributes to helping the environment.
Greta says, "I think it's great that Aeropostale is finding ways to help the environment whether it's with recycled materials or using 100% organic cotton. I'm a huge supporter for helping the earth and keeping it clean. I ended up purchasing some of their clothing that had environmental benefits and I encourage all of you to do so as well."
Mr. Deidre Anchorstar conveys the importance of our earth and how it is worth celebrating.
He says, "Earth Day is significant because our planet and all of its wonderful resources are important and worth celebrating. Celebrating Earth Day allows us to raise awareness for environmental concerns, while also showing appreciation for all of our natural resources. Students and teachers can raise awareness about environmental issues by discussing these topics and concerns in class. They can also act as role models by recycling, planting trees, and participating in community clean-ups."
Sophomore Nick Chivinski mentions how he contributes to the earth by finding a garbage can rather than littering.
He says, "I never litter and I make sure to find a garbage can. Teachers and students can do all that they can do to prevent those things from happening. Maybe, others will follow and it is very important to celebrate Earth Day because we live on a great planet that we need to take care of."
Sophomore Rene Keiter agrees. She thinks that PAHS should host various assemblies.
She says, "I think the significance of Earth Day is a day to recognize the importance of the planet. You can go out and pick up litter or trash. Administrators could talk to the students or have an assembly on helping keep our planet clean."
Leave a Comment