Honoring the legacy of Dayla and Mike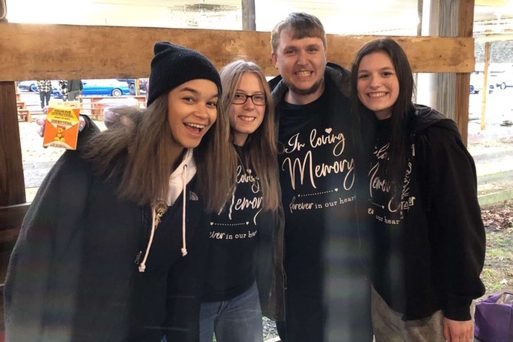 On November 15, 2020, Dee Boris and the Schuylkill County Fair Grounds donated their property to honor the two victims of a fatal car crash. Families and friends of Dayla Austerberry and Mike Truscott gathered together to celebrate their legacy left behind. 
The memorial event was held from 12pm-7pm and had activities planned for everyone to enjoy as well as to remember Dayla and Mike while participating in them. Activities such as a corn hole tournament, a balloon release, a Chinese auction, and so much more were included during the occasion. There were several food vendors and food trucks at the fair grounds as well.
Despite the cold and rainy weather, hundreds of people still came out to show their support.
"My favorite part of the event was seeing everyone come together. Dayla and Mike were great people and the event really showcased how loved they were," said Jewel Silfies.
Many enjoyed that the event brought more joy rather than sadness . Instead of mourning the loss of two very special people, happiness filled the air as they remembered the good times shared with Austerberry and Truscott.
"One of my favorite things about the remembrance event for Dayla and Michael was having everyone who loved them come together with smiles on their faces rather than tears," said Morgan Eiler.
As several may know, Michael had a love for cars and Dayla had a passion for soccer. Both were showcased during the remembrance service.
Lexi Platchko said, "I thought the event was very nice. It included some of Mike and Dayla's favorite things- cars and soccer. My favorite part about it was that everyone who loved Dayla and Mike came together to remember them."
According to attendees at the event, families of Austerberry and Truscott plan on having a remembrance service for them every year.
Morgan Eiler also mentioned, "Maybe next year, at the next remembrance event, the weather will be better and we will see more people out there."