"A Pause in Time" hits the theater for its world premiere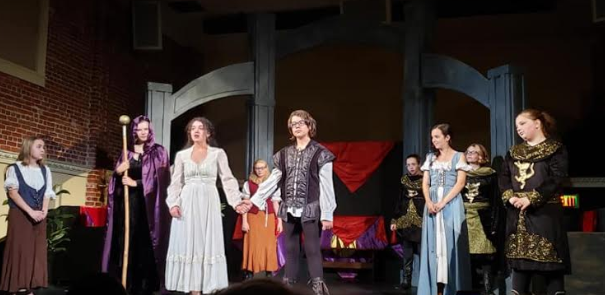 "A Pause in Time" is a new musical that made its debut on September 7, 2019. The story is about a girl, Princess Rosaline, who gets the power to freeze time to save the love of her life, Lancelot. This story was written by a current eighth grader at DHHL, Sarah Malek. This show also included many students from Pottsville Area School District such as Lily Hale, Hannah Martician, Chloelynn Salisbury, Allison Harris, Ava Ciravella, Julia Malek, and Lily McDonald. The show took place at the Majestic Theatre in downtown Pottsville, on September 7th at 2 p.m. and 7 p.m. The show was written, directed, and performed by students!
Hannah Martician, 8th grade, said, "The show is very whimsical, comedic, and tragic at some points in the show."
"This show is target more for older people because some of the words are a bit hard to understand," Salisbury said.
Hale said, "This experience is spectacular!"
"Everyone is so accepting and they just become family," Harris said, "This show isn't one to miss!"