S(n)o(w) Much Time Out of School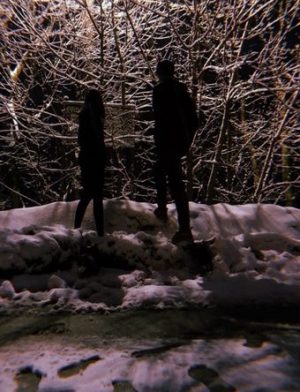 Snow days are one of the main reasons why school extends further into the summer necessary. The more days school is closed because of the weather, the more time you have to make up in the summer months. This often gives students fewer options for enjoyment of the summer.
One student thinks that we should go to school even if there is snow on the ground. She doesn't want to make up time in the summer.
Sophomore Olivia Ciccanti said, "I think that we shouldn't have snow days and we shouldn't go after May 31st. I feel like even if there is snow on the ground, they should find a way to get us to school."
Another student thinks that snow days are nice, but dislikes the fact that more days are added going into the summer months.
Sophomore Emma Stamm said, "I personally don't mind snow days. They offer a nice day off, but when they add up and make the school year run longer, it's really unfortunate. I personally don't like going further into the summer because I usually have softball tournaments right at the end of the school year and it can make it complicated when I'm still in school at that point. But either way we have to make them up so they don't bother me too much."
Mr. Adrian Portland, a teacher at PAHS thinks that school should go all year round because snow days wouldn't be a concern.
Mr. Portland said, "My personal opinion is I would like to see school go all year round. You wouldn't have to worry about snow days and you would have breaks after the first, second, third, and fourth quarter. It would allow flexibility in the schedule."
Dr. Zwiebel, Superintendent of the Pottsville Area School District, is in charge of making "the call" for closings and delays. 
"I am in contact with Tom Whitaker who is the superintendent of street departments of Pottsville. All of the superintendents talk and help decide what to do when it snows. We text and call each other. There is a lot that goes into it. We look into the other schools as well to see what the weather is like up their way. Sometimes, I will go out and drive the roads myself to see what it's like," said Dr. Zwiebel.
There is a lot that goes into consideration about whether school should be closed, a delay will occur, or nothing at all. It's a very long process that involves many factors.
Some have suggested that school begin earlier or run later in the year to account for snow days. 
"I wouldn't go any earlier than what we are now," said Dr. Zwiebel. "I would consider starting after Labor Day. This would mean if we started after Labor Day, we would end a week or so later in June." He continued, "I don't see the benefits of extending school into the summer. Some states do that now and I don't think it's necessary. Students like to get jobs over the summer and prepare for college. I wouldn't want to rob the students of their time."
Both students and teachers enjoy the time they have in the summer. Most would rather not have any days be taken away because of snow days.
"We have until June 30th to get in 180 days. I'd rather have a full summer. I don't mind a delay or a dismissal here and there, but I would rather have time in the summer," said Dr. Zwiebel.
Three hour delays are a new edition to PAHS and other schools. Normally there would only be one or two hour delays, but this year they added the three hour delays.
Dr. Zwiebel said, "Last school year, there were a few days that the campus wasn't clean enough and we needed an extra hour to clean it up. That is why we have 3-hour delays now."
 This year the last school day for the high school students will run into June.
"June 10th is currently the last student day for the high schoolers," said Superintendent Dr. Zwiebel.