Creativity During Halloween
Halloween is the perfect holiday to express your creativity. Whether it be through the costume you wear or the pumpkins you carve, you always have an outlet for your creative ideas during the month of October.
Due to the global pandemic, the Halloween of 2020 is bound to be different. Many people were planning on hanging out with friends, going trick or treating, or bringing their little siblings out for the night. This means many people's plans have changed due to social distancing.
We asked some students in Pottsville what their plans are for this socially distanced Halloween, and we got back some creative answers. Junior Laila Alverez said, "I'm planning on decoration with my family and carving pumpkins. I'm going to enjoy my time with my family and make the best of this Halloween."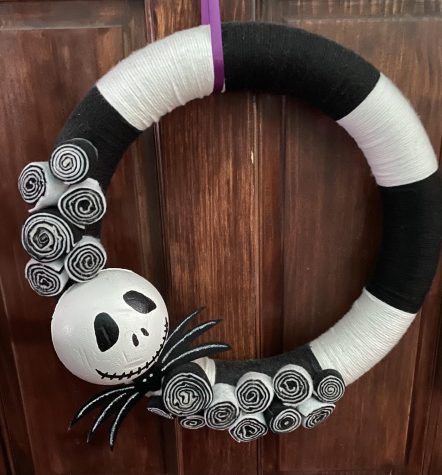 One of our students snapped a picture of a Halloween craft with their family this year, hanging it on their door to spread the festivities.

One of our teachers, Maria Larish, said, "Halloween is my favorite holiday, and I still plan to have fun safely. A mask can be easily incorporated into a Halloween costume and as long as everyone follows social distancing guidelines while engaging in Halloween activities, fun can be had by all!"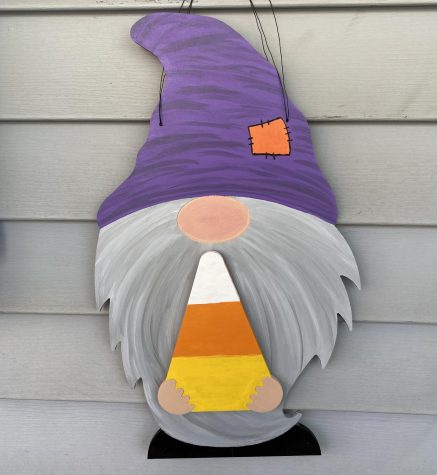 Another student snapped a picture of a gnome they painted, adding on a candy corn to celebrate Halloween.

No matter the challenges we face, we can always find a way to have fun. All that matters is that in your creativity, you continue to be safe and maintain social distancing. Do you have any idea for how to celebrate Halloween this year? Let the ETC staff know in the comments below!
Leave a Comment