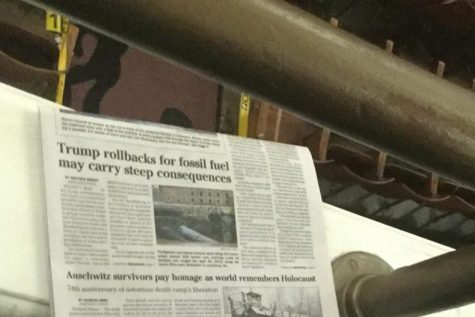 Amanda Charowsky, Editor

May 20, 2019
When Miss Tracy James' Creative Writing students walked onto the balcony of the auditorium, they entered the scene of a crime. Two cut out bodies were sprawled across the floor, blood splattered the balcony railings, and items were strewn across the seats. All of the essentials for a crime were i...
Amanda Charowsky, Editor

May 20, 2019
That's What They Always Say By Amanda Charowsky She loved him. She loved the way he looked tonight, she loved his slow, relaxed movements. She loved the way his eyes reflected off the flickering lights of the chandeliers. She loved him, even with the way he was looking at her right now, as if he...