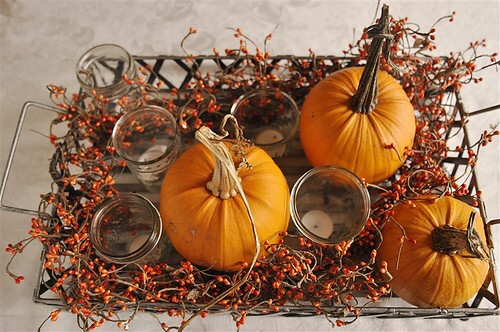 Courtesy of Lillian Nelson
As fall season begins, the daylight grows shorter and temperature grows cold. Vibrant leaves cover the wet ground everywhere. Students step on heaps of leaves as they nestle into their light sweaters and inhale the fragrant breeze of Autumn.
Autumn is a season beloved worldwide because it presents many opportunities for celebration such as Rosh Hashanah, Thanksgiving, Autumn Harvest and Halloween. Pottsville weather took its residents by surprise when the weather dropped to the 40s on Monday, October 18 2021. Additionally, from buying rakes to preparing costumes for Halloween, there are various activities to engage in.
Ms. Lloren Reichert said, "I would say that I'm pretty accustomed to the chilly weather and do not really mind it. I wear layers depending on the outdoor activities I am doing and use HotHands to keep my hands warm. I look forward to wearing boots, jeans, sweatshirts and sweaters and enjoy making homemade soup when it is cold outside. I love to watch scary movies and attend haunted attractions in October."
Junior Chloe Heinz said, "I do plan on participating in some fall activities. Pre-season swim practices have already begun for our team this year so we can get ready for our season. I'm definitely going to be decorating for autumn and for Halloween. As for the chilly weather, I always try to make sure to have an extra hoodie or sweatpants with me in case I might need them."
Mini-thon is having a Halloween pet costume contest in celebration of Halloween. Their proceeds go to the Four Diamonds Fund and are for a good cause which assists in pediatric cancer patients' medical expenses. Students have the chance to win an Amazon gift card by submitting a photo of their pets in costumes.
Junior Abigail Powanda says, "I believe that the minithon pet costume contest is an awesome idea! You get to see adorable pets dressed up! And earn money for the Four Diamonds Fund! What's better than that! Although I don't plan on participating in it, I might have to reconsider it! The most I've been doing in the fall is an EMT skill session after school. I like having time to go do things with not only family but friends. My favorite thing to do during October is holding a Halloween movie marathon with my family. We start it the week before Halloween on a Thursday night and end it on Saturday night. We usually start off with movies my little siblings can handle like Nightmare Before Christmas, Hocus Pocus, Halloween Town, and The Corpse Bride. After they go to bed, we start with the real scary movies like, The Conjuring movies, The Wrong Turn, Chucky and  In The Tall Grass."
Unfortunately, the PAHS Drama Club was planning to do a Haunted Trail fundraiser on October, 30 2021 but it was canceled due to the weather conditions.
Sophomore Madison Mulaney shares how" I was planning on participating in the Crimson Apocalypse with drama club, it's going to be the first time they're doing this, so I hope it will get noticed. I really hope we can do it again. Well, there are two types of people in PA with weather. One are the people dressing for the season and the other one, is the type of person to wear t-shirts and shorts at 5:37 am while walking down your street. I like cold weather because it gives me an excuse to wear warm outfits that I would die in if it were summer. My favorite thing about October is Halloween because it gives you an excuse to scare people without them putting a weapon on you. I feel like it would be better if it were a costume contest because it's easier to make a custom costume for yourself than a cat that would kill you if you dare force that witch hat on them. "