Bobby Walchak commits to PSU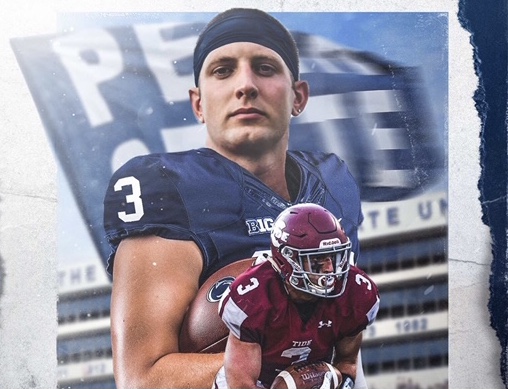 Senior Bobby Walchak has committed to play football for Penn State University
Penn State offered him this opportunity on December 23rd.
Getting an offer means that a person can play football for that program, but they still have to be accepted into the college. Bobby committed to Penn State to play football, and he put his application in for the college itself.
"I've wanted to play college football ever since I started playing football when I was five. I had multiple offers from D1 colleges, but I picked Penn State because it was always a place I wanted to play at and when given the opportunity I couldn't pass it up. Getting offered by Penn State really feels like a dream come true, it still seems surreal to me that I will be playing for Penn State," said Walchak.
Walchak has the support of his family, friends, and coaches.
"I'm ecstatic for Bobby and his family, I know it's a dream of Bobby's to play for Penn State. He's an awesome player. I know he'll do great. It's going to be a lot of hard work on his part, but I wish him the best. I love seeing kids going from our program to the next level," said Athletic Director Mr. Eric Rismiller.
"The fact that I've played on the same defense with a future Penn State football player is amazing to me. The hard work and effort I've seen Bobby put in during the offseason and during the season is enough for me to know that he'll do big things at Penn State. He's a great teammate, and I wish the best of luck for him in the near future," said fellow teammate Jason Fermaintt.
Leave a Comment