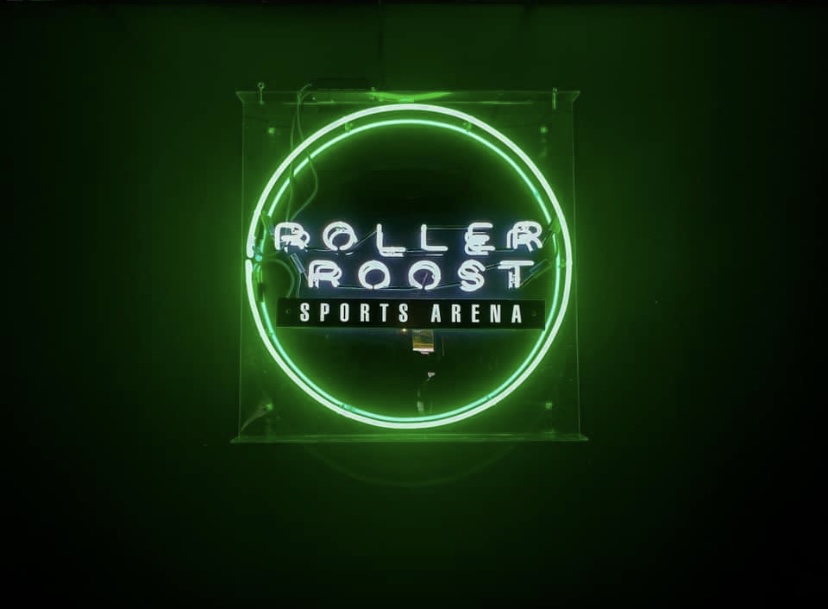 The Roller Roost Sports Arena, which was previously named the Roller Roost II has reopened. It closed down in March because of the recent outbreak of COVID-19. 
Many changes and additions have been made to the Roller Roost Sports Arena. The walls were painted green and blue, the prices changed, and new arcade machines were added. Employees and customers are required to wear masks while inside the arena unless they are on the skating rink.
People can now come and hangout with friends during the weekdays from 4-7 pm, completely free of charge. 
"Now that the Roller Roost Sports Arena has reopened, it looks so much better. I enjoyed going there a couple months ago and enjoy it even more now. I like the new arcade games they brought in," said eighth grader Keirra Jones. 
Lily Stoyer is the new owner of the Roller Roost Sports Arena and responsible for most of the remodeling. 
"Starting up a business is not an easy process. The unknowns are difficult to predict. Opening the Roller Roost Sports Arena is a learning process not only for me, but for all of the employees. So far, as a team we've done a great job and I can't wait to see how much more successful the Roller Roost will be," said owner Lily Stoyer.
The new employees at the Roller Roost are from schools within the county. They work jobs in the kitchen, skate rental, at the door, as a skateguard, and working in the DJ booth. 
"Working at the Roller Roost Sports Arena is definitely a change in pace from my other job and I enjoy being a part of the company. The longer lasting effects of COVID-19 in the workplace environment are of course a more strict and often
cleaning routine, with the mandatory use of a mask when interacting with customers. There isn't much of a problem for me as I have gotten used to it," said homeschooled Ian Powell. 
"Working there has been pretty good so far, everyone is really nice and helpful. Since it reopened a lot more people have been coming in which is great. It's good to know that a lot of people still want to come in," said 2020 graduate Tommy Hartshorn.
The Roller Roost Sports Arena is open Monday through Sunday, while the times vary the admission is $8 to get in and $2 to skate.