Teacher Tales: Mrs. Dunkel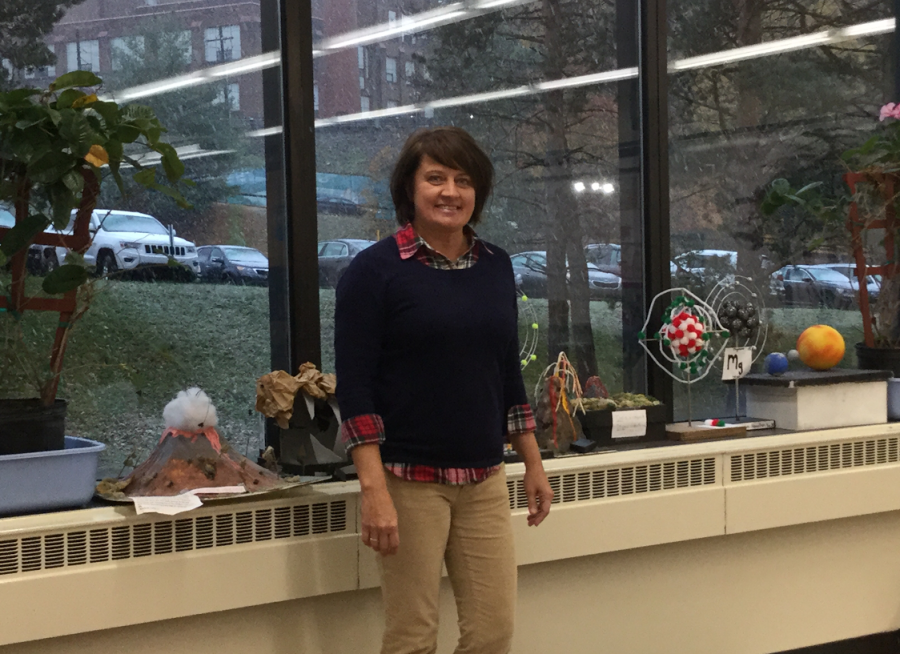 Mrs. Dunkel has lived in Pottsville all of her life. She is married and has two children and two dogs. Her birthday is December 14, which was yesterday, so make sure you wish her a Happy Belated Birthday! Two clues about her favorite sports teams are "We are…" and "Omaha." Her favorite football player is Peyton Manning, which you probably know if you've been in her classroom. 2017-2018 is Mrs. Dunkel's 28th year teaching science. She taught Mr. Maley, Mrs. Mohl, and several other teachers in the building too. If she were a superhero, her superpower would be invisibility. Her favorite snack is potato chips, and she could eat them every day! Her favorite color is turquoise.
Her favorite song is "Never Gonna Give You Up" by Rick Astley, which is also her ringtone on her iPhone. Her favorite thing to do is to hold babies. When she retires, she wants to volunteer at the hospital to hold babies in the nursery. She also loves to hug, so next time you see Mrs. Dunkel, give her a hug!