Guess That Teacher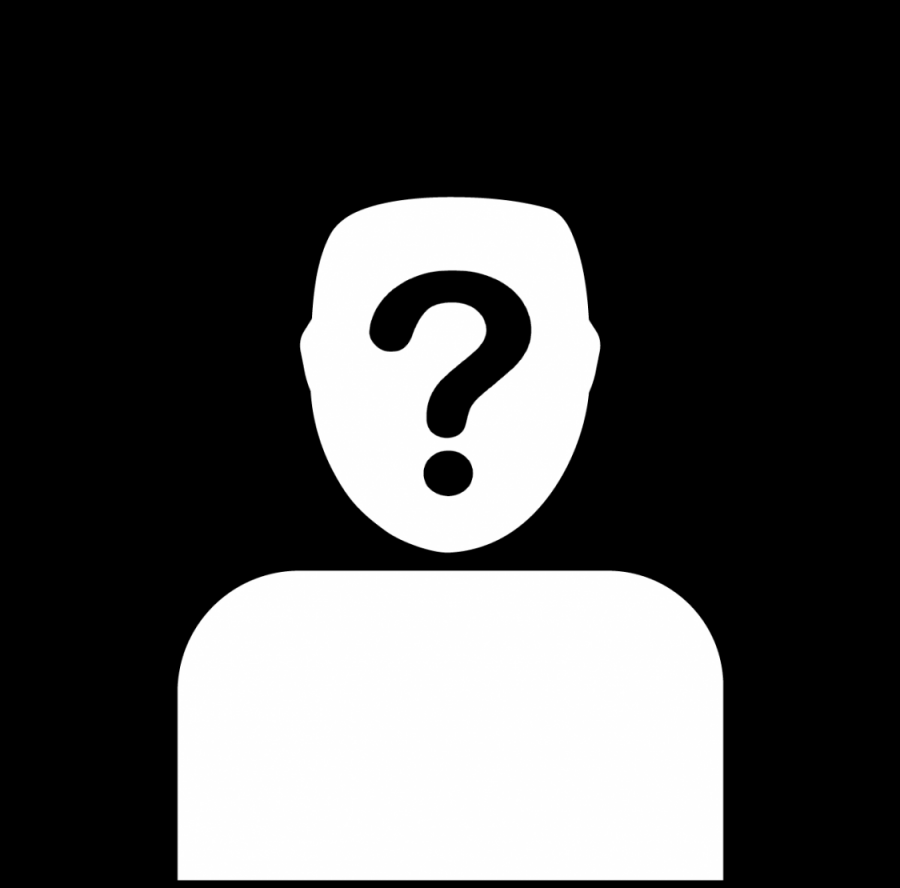 The stadium is full. With excitement from the audience, smiles appear on faces as the citizens of Pottsville cheer with pride and joy. The aroma of Roma's famous pizza reaches the noses of everyone in the stands, stomachs growling from the delicious scent. All of a sudden… Boom, the sound of the drums rolling. Crash, as the cymbals clash together in beautiful synchronization that is pleasing to the ears.With a low, rumbling tone a voice fills their ears, "And now with great pride, we present to you, the Pottsville Area High School marching band!"
Well, who conducts the magic behind the band? You've guessed it, Mrs. Katelyn Reichard.
Although new to the high school, this definitely isn't her first rodeo. Surprisingly, Mrs. Reichard has been playing her main instrument, saxophone, for about 21 years.
Crazy right? You may think you know her story, however this is Mrs. Reichard's true why:
After four years of hard work at Kutztown University she decided to follow her dream career of teaching and inspiring musical students. Still today she is finishing her Masters of Music in Music Education at the University of the Arts in Philadelphia.
Mrs. Reichard said, "I have always wanted to share my love for music with people. This job allows me to teach as well as continue to perform on many occasions and in various venues. I also get to meet a lot of people who also share the same passion."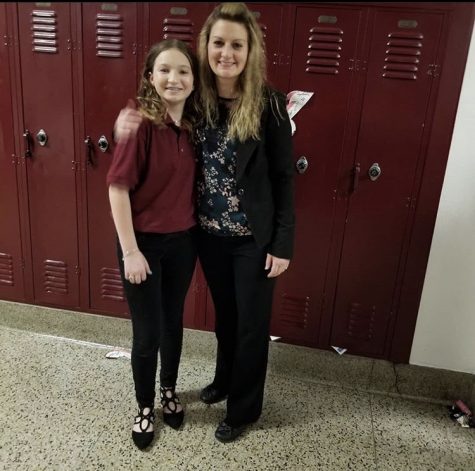 One small idea that started when she was an elementary student blossomed to a thought of a teaching career path. It was as simple as a love for her favorite band director at the time and her amazing private saxophone teacher. Reichard's teacher and director were both inspirations to her and the reasons why she wanted to become a music teacher.
Mrs. Reichard said, "My band director would show us how much fun it was to make music together even if we had different skill levels. We would play a fun, traditional, and challenging repertoire. We would do duets, trios, and ensemble works. She would laugh with us and be serious with us, but always encouraging. She cared so much about every single one of us, musically, academically, and personally. She was a great role model."
However, her life is not just teaching and music. She has a wonderful husband who supports her and her hobbies. Mrs. Reichard said, "While in college I heard others commenting on how teachers should marry other teachers. But I feel like the best part is the difference between TJ and I. I love how I can come home and talk about something completely different than my day at work."
Not only does he help her outside of school, but with school activities as well. Junior Caley Potts said, "It was nice to see TJ help out during the Florida trip. Everything was so organized; all of the teachers helped everyone have a great trip. They made sure nobody was left behind."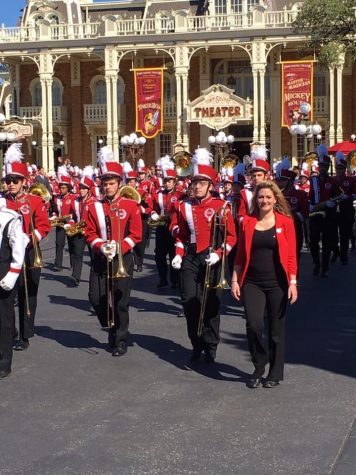 Along with more recent news of the Florida Disney trip, not long ago, Mrs. Reichard announced her pregnancy. Although students don't know much about the situation, many have made guesses about the gender of the baby.
Mrs. Reichard said, "The idea of surprise is super exciting, especially for my students." Don't be afraid to take your shot and guess in the comments.
Once her bundle of joy is born, hopefully she can get back into the swing of things with one of her favorite hobbies… sports! With her favorite sport being soccer, she has played since the age of five years old. She has played in a fair amount of games and tournaments, like beach soccer games, the Co-Ed soccer league, and even year round in college.
When not playing soccer you can find Mrs. Reichard all cozy, watching hockey with her husband. Mrs. Reichard said, "He really got me into this sport. He plays in three different street hockey leagues throughout the spring-fall. We usually try to see a professional game once a year. We went to a playoff game during the season the Capitals won the cup."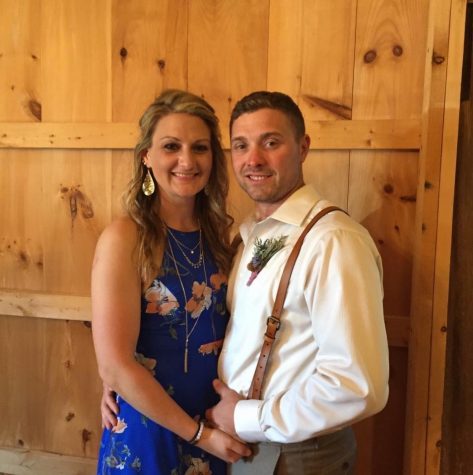 However for now, she will be keeping herself busy with preparing for the new addition to the family. To keep yourself busy, click the link attached! It includes a six question quiz for PAHS students. The student with the most correct wins a prize!
https://docs.google.com/forms/d/1dcNhFODSp9v3kHdOlt73COyC_WUWjY_IcMO8ZSEknXg/edit